Structured Cabling
Proudly serving Estero for over 20 years
Entech is your trusted local structured cabling services provider in the Estero, FL area. You can rely on us for your data cabling and network wiring project. We can meet your communication needs while reducing cable congestion. Contact us today to speak to a data cabling specialist.
What Is Structured Cabling?
Traditional network cabling systems involve connecting patch cables directly to and from the hardware that needs to be connected. On the other hand, structured cabling involves an additional layer of trunks and patch panels.
Our cabling experts will connect hardware ports to patch panels at the top of the rack. Via a trunk in the Main Distribution Area (MDA), the patch panel is then connected to another patch panel.
In this setup, the MDA plays a key role. It serves as a central point for all MAC's (Moves, Adds, and Changes) to be made with short-length patch cords.

Once in place, a structured cabling system will become a critical pillar of your communication system.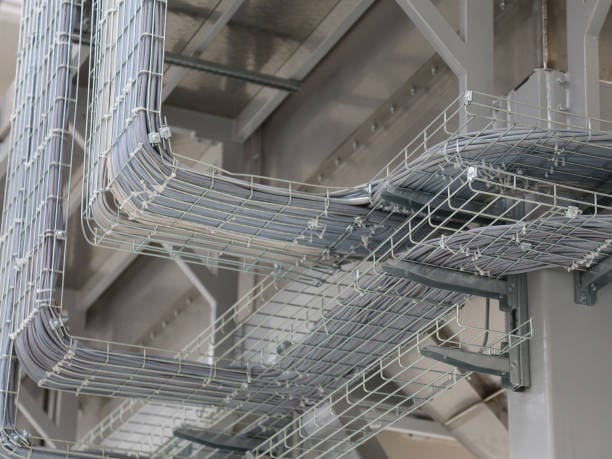 Data Cabling Services
We understand the role efficient communication systems play in growing a company. That's why we offer a wide range of network cabling services to cater to all of your needs.
Moreover, our experts will design a highly flexible structured cabling system, making it easy to execute adds, moves, or changes. With this, your brand will enjoy seamless and uninterrupted connectivity and communication.
Our structured cabling services include:
Design and installation of structured cabling
VoIP cabling
Surveillance camera solutions
Coaxial cabling
Fiber optic cabling
Security access control systems
Data network cabling
Commercial telephone cabling
Wireless LAN solutions
Ethernet Cabling
WLAN network installation
Benefits of Structured Cabling
With our structured cabling services, cables and wires will be hidden behind walls. This means you won't have to worry about having messy cables everywhere. Moreover, fewer exposed cables reduce the risk during maintenance.
However, that's not all with the benefits of our network wiring services. Others include:
Supports Future Upgrades
The ability to communicate effectively internally and with suppliers, clients, and partners is crucial for your company to scale. This is why it's essential to continue upgrading and improving your communication systems.

If there's one thing you can count on with communication technology is that it's continually advancing. Fortunately, structured cabling systems are designed with this in mind. They are adaptable in order to make the transition to new solutions easier, quicker, and cheaper.

Managing the Network Becomes Easier
What happens when there's a network issue and dozens of cables to check? The short answer is pandemonium. This is because your IT team is unsure where to start to resolve the issue, even if it's minor.

You can avoid all this and significantly reduce downtime with structured cabling. Since there are fewer cables, checking them to identify the problem is easier. Within no time, your team will know whether there's a need for replacement or just reconnection to the port.
Quick Installation
As the company grows or adopts new communication solutions, you'll need to make adjustments to the infrastructure or network. With traditional network cabling, this is hard as they're quite rigid.

On the other hand, structured cabling systems are designed with this in mind. Therefore, executing any moves, additions, and changes to the infrastructure will be easy and quick. In addition, it reduces the chances of technicians making errors during changes and repairs.
Why Choose Entech?
While it's easy to find a network cabling service provider, getting one that can adequately meet your needs is not. Here's why you'll enjoy and, more importantly, be content working with us:

Expertise
We've been in the network cabling business for many years. During this period, we've seen the sector evolve and have come to understand how to deliver efficient and reliable cabling solutions.

Moreover, we strive to bring in the best technicians into our company. By combining their expertise and our industry experience, you can be sure all your network cabling needs will be met.
Customer Service
We understand that it's not easy to let anyone into your company. More so, allow them to have close contact with your network and communication systems.
With us, it'll be just like having a colleague beside you. Along with expertise and professionalism, we make it a point to deliver the best customer experience. As such, you'll be met with a highly proficient and respectful team.
Position Your Team for Success
Communication is an integral part of operations that greatly impacts employee productivity. Therefore, you must ensure your team is best placed to deliver on the company's objectives with structured cabling.
Are you in need of network wiring services? Look no further. Entech offers structured cabling solutions to cater to your needs. Get in touch with us to speak to a structured cabling consultant.