Bridge the gap between your data and decision making with Microsoft Power BI and consulting services from Entech
Proudly serving North Fort Myers for over 20 years
Entech is your local expert provider of Microsoft Power BI support and consulting services in the North Fort Myers, FL area. Our Microsoft Power BI consultants specialize in Epicor ERP and will help you bridge the gap between your data and decision making, giving you actionable insights to grow your business. Contact us today!
Power BI is a collection of software services, apps, and connectors that work together to turn your unrelated sources of data into coherent, visually immersive, and interactive insights. Your data may be an Excel spreadsheet, or a collection of cloud-based and on-premises hybrid data warehouses. Power BI lets you easily connect to your data sources, visualize and discover what's important, and share that with whomever you want.

The parts of Power BI
Power BI consists of several elements that all work together, starting with these three basics:
A Windows desktop application called Power BI Desktop.
An online SaaS (Software as a Service) service called the Power BI service.
Power BI mobile apps for Windows, iOS, and Android devices.
These three elements—Power BI Desktop, the service, and the mobile apps—are designed to let you create, share, and consume business insights in the way that serves you and your role most effectively.
Beyond those three, Power BI also features two other elements:
Power BI Report Builder, for creating paginated reports to share in the Power BI service.
Power BI Report Server, an on-premises report server where you can publish your Power BI reports, after creating them in Power BI Desktop.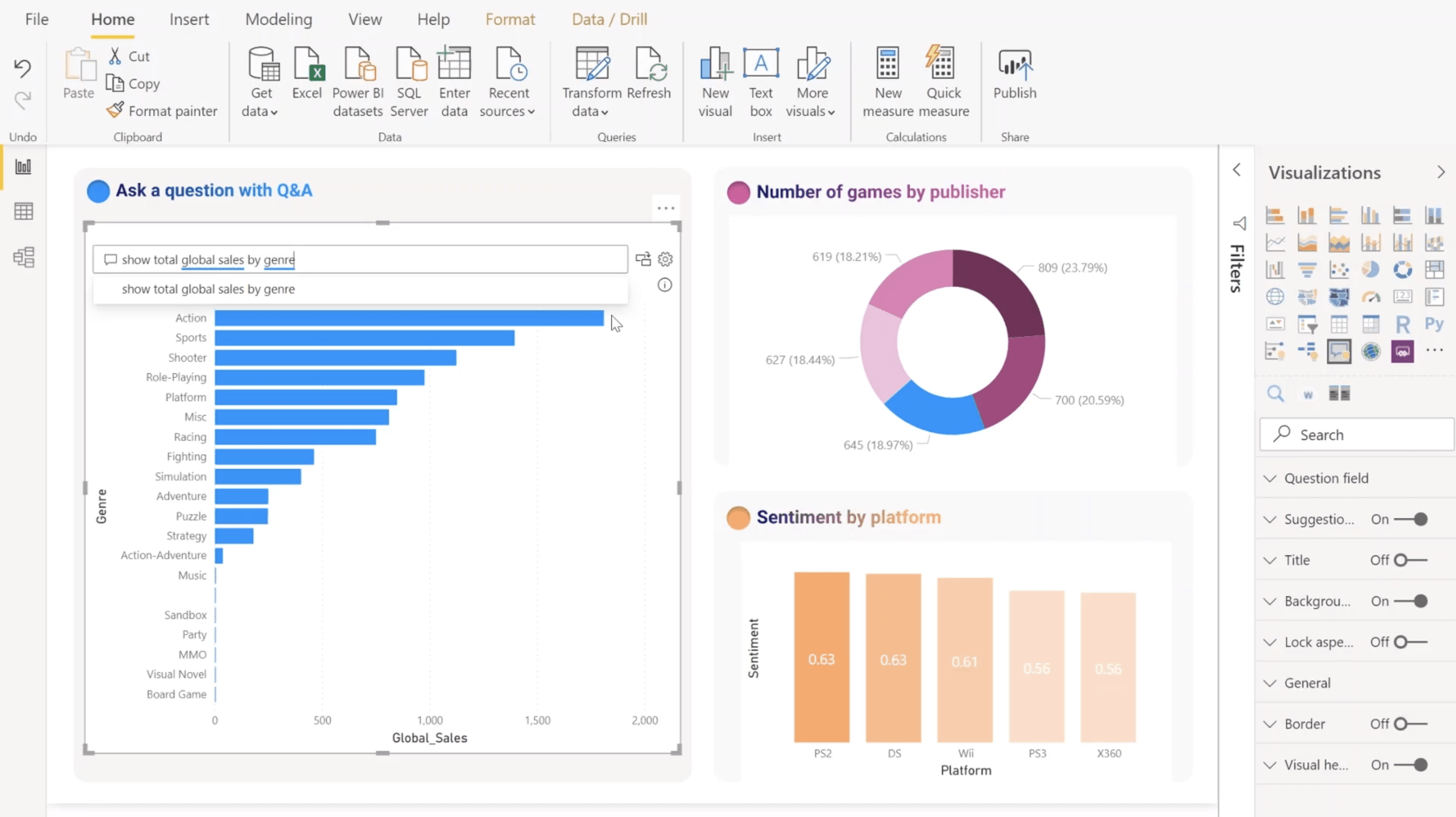 There are many ways for your team to leverage Power BI to turn your data into actionable insights for their specific roles. Management will mostly rely on the Power BI service for reports and dashboards, number crunchers and analysts will likely make extensive use Power BI Desktop or Power BI Report Builder to create reports, then publish those reports to the Power BI service, where you can view them. Your sales team might mainly use the Power BI phone app to monitor progress on sales quotas, and to drill into new sales lead details. Developers might use Power BI APIs to push data into datasets or to embed dashboards and reports into your own custom applications.
Harness the power of Microsoft Power BI with Entech
Implementing and leveraging all the various features and functions of Microsoft Power BI can be overwhelming. Our Power BI consultants can help. We are deeply experienced with Power BI connections, with a particular specialty with helping clients who use Epicor ERP. We can help you create amazing data experiences that you and your team can use to identify trends and gaps and turn these insights into actions to grow your business.
Contact us today to learn more.