Consulting for Your CMMC Compliance Preparedness
Proudly serving North Port for over 20 years
Entech is your trusted CMMC compliance consulting services company in the North Port, FL area. When you partner with us, you will get your company certified and prepared for CMMS compliance audits. Contact us today for your CMMC compliance consulting service needs.
CMMC is the Cybersecurity Maturity Model Certification that was created by the Department of Defense (DoD). Its purpose is to make sure third-party companies are using security standards. These standards ensure that contractors are keeping federal contract information and controlled unclassified information safe inside their networks.
Why is CMMC certification important?
The CMMC is all about security hygiene. The levels range from basic to advanced. The more appropriate security measures you implement, the more mature your security model is and the more secure the data is. While the DoD cannot make you implement a mature security model, they can stop doing business with you if you don't meet the standards. Fortunately, we can help you, so you don't have to worry about missing the criteria.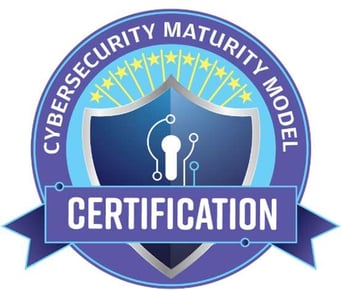 Becoming CMMC certified
As with anything in life, you can't just fumble your way through CMMC certification. There are a lot of things to consider, such as your current security model, what it will take to get you where you need to be, the ability to assign resources to make changes and so forth. In a nutshell, it'll take time and money away from your already stretched budget.

If your company relies on DoD contracts, then you already know that you must become certified. Understanding what to look for, preparing for what an auditor may find and having the resources you need to move along are all challenges. But one of the things at the front of your mind is likely the cost. Entech can help you address all of these concerns.)
The cost to become certified can be broken down into three major categories:
Preparation costs: The cost is not fixed and will be different for everyone, but you can count on the cost rising the higher you go in the certification tier.
Costs to make changes: Again, this will depend on how mature your security model already is, but if you're lacking in some of the basics, the cost will be more to bring in more technology.
Audit costs: Auditing costs are also not fixed, but they can be tens of thousands of dollars.
The option to do the work yourself and save money is tempting, but it's also a big risk. Imagine spending months of hard work and some of your tightly allocated budget only to find out that you didn't pass the test. Paying a third party to help may cost more upfront, but you will save in the end. Get it right the first time by partnering with Entech.
Benefits of hiring a CMMC compliance consulting company like Entech
The saying "you get what you pay for" is true, especially when it comes to what you invest your time and money in. If you try to cut corners, you won't achieve the quality product you expect. Hiring a team of experts like Entech has its benefits:
4. Adequate resources: You don't need to hire for more experience and resources (and you don't have to waste time bringing them up to speed). We have the resources you require, and you won't pay for people you don't need. Plus, once the project is finished, the additional costs go away. We scale with your demands, so your solution is always fitting.
5. Guaranteed success: With our experience and expertise, companies who partner with us can become certified easily.

6. Years of knowledge: We only hire consultants with a proven background of success in the industry.

7. Efficient timeline: Entech knows which areas to focus on, and we can quickly identify gaps in your security model. This allows us to address the areas of concern more quickly, and we know the best way to resolve them.

Unless you've been down this road before or you have a team of security experts under your employment, chances are you'll struggle to get through this rigorous process. Make it easy on yourself and leave the heavy lifting to us.
Entech has been around in the industry for over 20 years, and we know what it takes to get you CMMC certified. Our team has all areas covered, from resources and knowledge to time and talent. Becoming certified is challenging and costly as it is, so why not get it right the first time?

Entech is your trusted, local provider of CMMC compliance consulting in the Port Charlotte, FL area. When you partner with us, you'll get the knowledge and help you need to enhance your current security model. Don't waste time trying to do it yourself; it may cost you more in the long run. Contact us today for expert CMMC compliance consulting.