Dedicated IT Support for Nonprofits
Proudly serving North Port for over 20 years
Navigating the nonprofit sector can be difficult. However, you can depend on us to cover the hardest parts with our IT support for nonprofits. This includes continuity of operations planning, backing up data, infrastructure planning and more. As an IT Support and IT Services company specializing in nonprofits in the North Port, FL area, Entech can take care of all these services and more, so you can focus on driving your organization forward. Contact us today!
Core features of our IT support for nonprofits
IT help can come in many different forms. For example, you might need assistance securing your network. Or maybe you need help planning out your entire IT system. Regardless of your needs, we can help you meet these goals.
With us, you have access to several core aspects of our IT support for nonprofits solution. Moreover, you'll benefit from our strict focus on helping nonprofit organizations grow: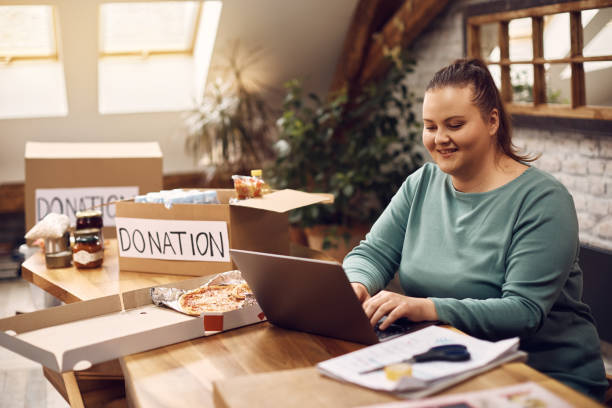 CRM integration: A dedicated CRM (customer relationship management) platform makes it easier to manage nonprofit members, donors and partners. Many CRMs have extra features, too. This includes email campaign support, live technical support and more.
VPN integration: VPNs (virtual private networks) let you create a single shared network between remote locations. This is ideal for remote teams, but it can also boost collaboration between workers at the same office, too.
Data backup: Never underestimate the importance of data backup. Given the threats of natural disasters, unexpected power outages and simple user errors, there's certainly a need for backup plans.
Cloud services: More businesses are taking their operations to the cloud, including nonprofits. If you need help transitioning to the cloud, or if you plan on utilizing the cloud in the future, we can help.
Hardware procurement: Purchasing the right hardware is a serious challenge. If you buy the wrong device, you'll end up wasting money and dealing with lasting usability problems. Instead, let us take care of all your hardware procurement needs.
Continuity of operations planning: What will your organization do if faced with a sudden disaster? Will you continue to do business until you can restore things to normal? Questions like these are answered during the planning process.
Security and compliance: In most cases, the data stored in your system is subject to numerous laws, regulations and guidelines. We make it easy to track these rules and maintain compliance.
Nonprofits benefit specifically from an individual approach. You need a personalized plan that suits your specific niche. The first thing we do is help you come up with the right plan.
Get reliable IT support for your nonprofit
Entech is a trusted local provider of IT support for nonprofits in the North Port, FL area. Nonprofits face unique challenges when it comes to setting up the IT infrastructure, and they have needs that firms in the business sector do not. For example, the process needs added scrutiny, accountability and organizational knowledge.

We're here to make sure you get the assistance you need. This includes help with system integrations, backups, planning and more. With us as your partner, you can focus on driving your organization towards growth and outreach. Contact us today to learn more.