Entech Is the FTC Safeguard Consulting Company You Need
Proudly serving Port Charlotte
Entech is a trusted FTC Safeguard consulting company in Port Charlotte, FL. Put your trust in our FTC Safeguard consulting services to ensure your business gets back on track. To learn more about how we can help you, contact an FTC Safeguard consultant now.
Have you made the decision to work with an FTC Safeguard consulting company? For many businesses in the financial sector, it will be critical to hire a professional organization to help you to meet the new security safeguards that the FTC put into place. Our team can help you. We provide full FTC Safeguard consulting services, utilizing the required steps to ensure you are protected and maintain compliance. Work with our FTC Safeguard consultant to find out how we can help you today.
What You Need to Know About the FTC Safeguards Rule
The FTC Safeguards rule was updated to provide a better level of data protection and security. It requires that all non-banking financial institutions meet new security standards to keep their customers' information protected. This applies to all mortgage lenders, payday lenders, personal loan lenders, motor vehicle dealers, and many, many others.

If your business must meet these security safeguards, it will be critical that you have the right team and professionals to help and guide you. Our team can do that for you.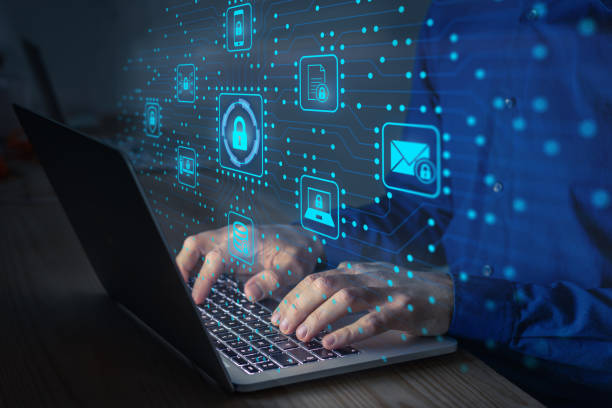 What Do You Need to Do to Meet Compliance Requirements?
It is very common for data breaches to impact organizations in this industry. When you work with our FTC Safeguard consulting company, we will work carefully to ensure that there are fewer risks that impact your business operations, saving you time and money as you go.

Because data breaches are on the rise and attackers continue to find new ways to access sensitive information, you need to ensure your system is operating at its very best. Our team will find and exploit vulnerabilities that put your business at risk, helping you to create a secure system that you don't have to worry about meeting.

Even if you missed the deadline for completing the necessary upgrades to meet FTC Safeguard requirements, our team can help you to get your system set up and your protections in place.
We Provide a Full Range of Services
When you are unsure what FTC Safeguard consulting services you need, trust us to help you navigate the process. We provide a wide range of services to meet our client's needs. This typically includes:
Designated qualified individuals
Implementing multifactor authentication
Change management processes in place
Maintain a data retention policy
Perform a full risk assessment
Manage your data, personnel, devices, and facilities risks
To meet compliance requirements, you may also need to provide an internal management report about the steps being taken to protect data. You will need to have security and awareness training in place and perform monitoring and penetration testing on a consistent basis.

There is a lot of work to do to meet and exceed the standards set by the FTC, but our professionals can offer you the confident support you need to get your business back on track.
Why Trust Entech for Your Needs?
As an FTC Safeguard consulting company, we work closely with our clients to provide the highest level of service and functionality to meet their needs. You can expect outstanding service on a reliable basis. With our experience and comprehensive understanding of the FTC rules and compliance requirements, we are confident we can guide you in protecting your business.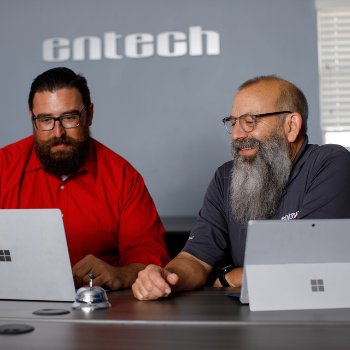 Contact Entech Today, so We Can Help You

Entech works to provide comprehensive FTC Safeguard consulting services in Port Charlotte, FL. When you are ready to get the help you need, contact our FTC Safeguard consulting company to learn more about how we can help your business maintain the level of security needed. Set up a consultation with an FTC Safeguard consultant now to get the process started.