Microsoft Azure Support & Consulting
Proudly serving Venice for over 20 years
Entech is your trusted local Microsoft Azure consultant in the Venice, FL area. With our Microsoft Azure support and consulting services, you'll enjoy efficient adoption and usage of Azure cloud service. Contact us today to speak to a Microsoft Azure consultant.
The ability to store data securely, access it conveniently, and use it effectively is vital to your business. But, as you may know, achieving all this in-house is easier said than done.
Microsoft Azure is a cloud solution designed to help you overcome such challenges. It serves as a one-stop-shop for data storage and management. Along with the security it offers, it also gives your team flexibility as they can access data on the go.
Our Microsoft Azure consulting services will enable you to capitalize on all the benefits Azure cloud offers. In turn, you'll enjoy optimum efficiency and data security.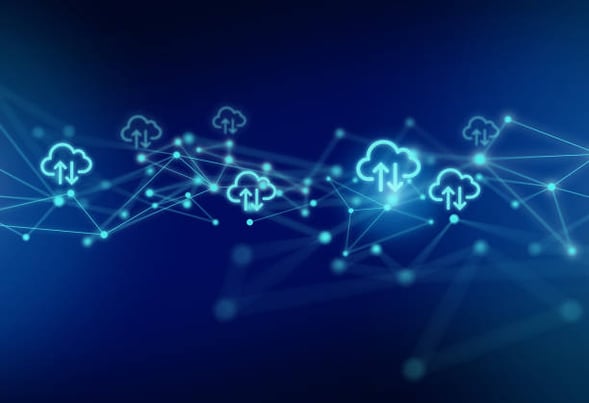 Microsoft Azure Services
Since your business has unique needs, we offer a wide range of Microsoft Azure services to ensure you get exactly what you need.
Consulting


If you are new to Microsoft Azure or your business needs are changing, you may not know which Azure features will serve you best. We'll provide you with a Microsoft Azure consultant to assist you.
They'll take into consideration what you hope to achieve or get and then advise accordingly.
Back up and Disaster Recovery
Two of the biggest risks you face as a company are cyber-attacks and data loss. To begin with, such incidents can disrupt operations for extended periods. Moreover, they are costly to address, and you may not recover the data you lose.
A key part of our services is backup and disaster recovery. While we'll ensure that your data is well protected, we'll also keep backups for you just in case of an emergency. This way, even if disaster strikes, you can resume normal operations in no time.
Azure Application Development
On the Azure platform, you'll have access to next-gen development tools. As such, you can develop and deploy custom cloud, mobile, and web applications.
Our team of expert developers has vast experience with app development and deployment on Azure. With our support, you can hit the market with great products within a short period.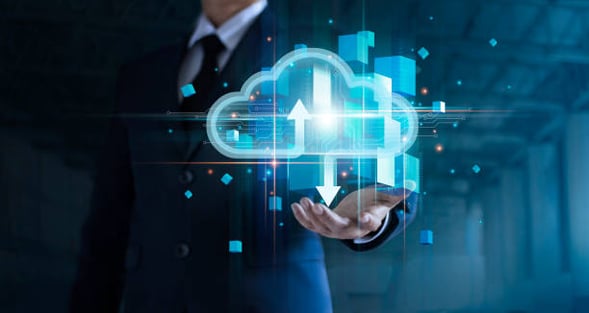 Microsoft Azure Migration Services
Any challenges that you may face in relation to data and app management and access affect service delivery. If you need a better solution, our team can help you migrate your data and applications to Microsoft Azure.
If poorly executed, such migrations can disrupt operations. However, our expertise enables us to ensure a smooth transition so that operations can go on normally.
Microsoft Azure Managed Services
Beyond consultations, we offer Azure managed IT services. We'll help you determine the right Azure solutions for your company and optimize them with this option. But we won't stop there.
We'll also manage your cloud environment along with existing infrastructure. This will include 24/7 monitoring and access to a Microsoft Azure Consultant.
Azure Support and Advisory Services
While you may be in a position to manage your cloud needs, you may need regular support. If so, we offer Azure advisory and support services. With this, you'll get routine management and support with your Azure environment.
Moreover, you'll also have a Microsoft Azure consultant ready to assist you at all times.
Why Entech Azure Consulting Services?
As a brand, we endeavor to provide the most value with our Microsoft Azure Consulting services. Some of the elements that will ensure you enjoy our services include:
Expertise and experience - Our team is comprised of highly-qualified IT professionals. Moreover, they have tremendous experience with Microsoft Azure.
Lower migration costs - We'll design a robust yet pragmatic Azure migration strategy to minimize development costs.
Security - Our team will help you leverage the best security protocols on Azure to ensure your data is well protected.
Enhanced App Performance - Based on your needs, we'll automate scaling routines and design performance testing. This will ensure that your apps are performing at peak levels at all times.
Reliability - At any stage of your Microsoft Azure journey, we'll be available to you for support and consultation.
As a business, your customers and employees' ability to access and use the data you avail to them is key to your success. Any delays will affect productivity or turn potential customers away. While your competitors struggle with such issues, you can enjoy efficiency and growth by using Microsoft Azure.
If you need Microsoft Azure support services in the Venice, FL area, you can count on us. With Entech, you'll get a team that's ready to walk the journey with you. So, get in touch with us today for Microsoft Azure Services.