Disasters are bound to happen at one point. From a hurricane to a pandemic and everything in between, it's important to make strategic business decisions to ensure your business can survive and thrive during hard times.
Business agility is the ability of an organization to adapt quickly to change to survive disruptions. It's no longer needing to be inside your office to get the job done. It's allowing your business the flexibility to be okay with things like remote workers, hiring employees from outside of the area, natural disasters, etc.
So ask yourself these questions: Is my business ready for any challenges that lie ahead? How fast can I adapt my business in case of a disaster like a hurricane, a fire, or a pandemic? The future is unpredictable and businesses that embrace agility are able to adapt faster, be more efficient, and remain customer-focused.
At Entech, we help businesses grow by guiding them into making smart technology decisions that make them flexible and mobile while keeping their data protected, so they can keep up and running through any situation.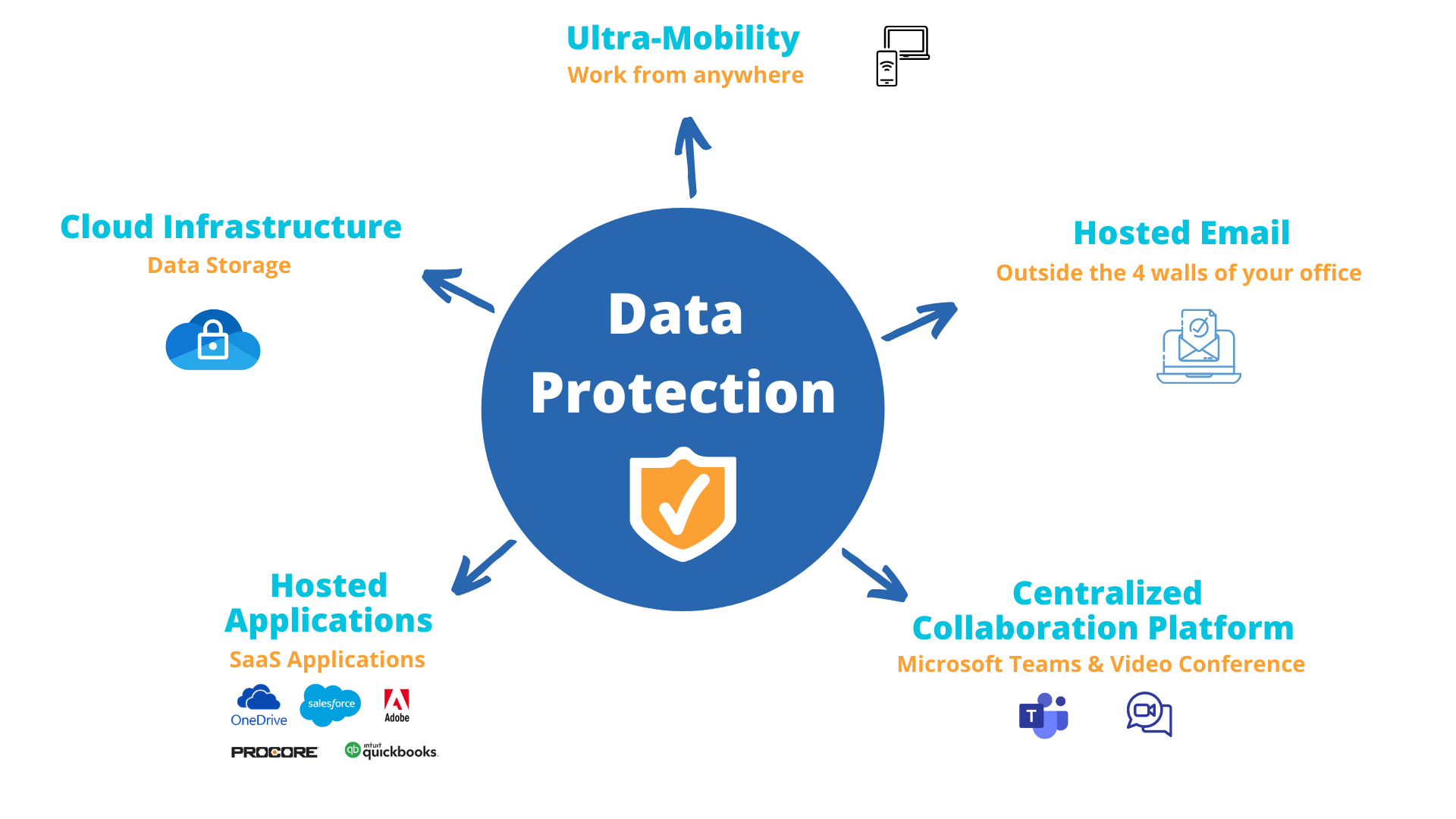 Videos
Join us for our live streams here. Catch up on past and join upcoming webinars…
Episode 2: 6 Steps to Achieve Business Agility
Episode 1: Business Agility 101
Learn the basics of Microsoft Teams
Microsoft Teams Live Demo
Episode 1: Best Practices For Virtual Meetings
Episode 2: Virtual Meeting Setup Tips
Episode 3: Zoom's In Meeting Controls
Episode 4: Zoom Video Webinars
Load More
Blogs

and whitepapers

Check out our resource library to learn more about business agility as it relates to hurricane preparedness and business continuity, and how we can help prepare your business to weather any situation.
Business agility technology

solutions

Disasters can have a major impact on businesses and their ability to operate. At Entech, we help businesses make smart IT choices that will positively affect growth in case of a disaster.
We help create a strategy for your team to be successful working away from the desk. Employee effectiveness is not directly affected by your office walls.
Hosting your email externally removes the burden of having to maintain and replace complex email servers. It also removes the risk of internet outages stopping you from receiving emails.
Centralized collaboration platform
Having one main platform for communication and collaboration is key so that it all happens in one place. Organizations can quickly access documents and connect with their team through phone or video calls.
Set your business up for success with tools that allow you to access and share your files in real time from anywhere.
Cloud computing is the availability to access all data and applications through the internet. The cloud can expand to meet your needs, unlike a static device sitting in your office.
Rest assured that your cybersecurity risks will be addressed and mitigated with the proper strategy implemented.
What
Entech


can do for you
Develop a business agility roadmap
Create a business continuity and disaster recovery plan
Implement a centralized communications platform
Design an efficient cloud strategy
Make sure your data is accessible and secure
I'd like to learn more about making my
business agile