Multi-site company faces major data disaster
Employees: Fort Myers, FL
Employees: 50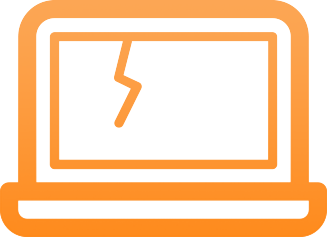 The situation
Training and education
Headquartered in Fort Myers, FL
6 additional offices located around the world
Data, email, and applications hosted on one server at the headquarters
All offices heavily utilize data, email, and applications hosted on the company server
Server and computers located at the headquarters were damaged after a major flood
Our solution
All data, email, applications, and necessary configurations were backed up and replicated at an offsite location, as well as on a local device — thanks to Entech's image-based backup system.
This particular backup solution was managed, monitored, and regularly tested by the Entech team — which means all data was safe, accessible, and ready to be restored after the flood.
Luckily, the local device was not damaged during the flood, and all data, email, and apps were restored using this device.
The onsite server was assessed for damage, and Entech placed a claim with the organization's insurance company.
A replacement server was successfully ordered within hours of the incident.
The results
The organization was restored to 100% functionality within 6 business hours — ahead of their recovery time goal of 12 business hours (1.5 business days).
Because they had the proper safeguards in place, the organization was able to operate at full capacity even during the recovery time.
The takeaway
The business did not have to operate at zero or limited capacity for more than 6 hours. And even though they experienced a major disaster, the company did not face any serious repercussions. At the end of the day, this company has complete confidence in their backup and disaster recovery solution. They know their systems are safe and always recoverable within a predefined recovery window.