Do you have what it takes to join our team?
Position

Summary:

A Support Engineer is responsible for providing first level support to end users on IT related support requests. This role must demonstrate superior communication and organizational skills to respond to diverse and sometimes urgent needs. It is expected that all client interactions will be done with "white glove" customer service.

A Support Engineer will work closely with other technical resources and Management to ensure timely resolution or escalation of incoming service issues. A Support Engineer must be able to understand technical issues related to Microsoft's core business applications and operating systems, backup devices and software, workstation and server hardware and clearly communicate the problem in both verbal and written forms.
Work with end users to resolve and troubleshoot desktop hardware, desktop applications, server hardware, server applications, routing and connectivity issues.
Work to resolve proactive alerts and monitors generated from Entech's Remote Management application.
Perform regular quality assurance for Entech's automated maintenance procedures.
Manage your daily ticket queues and schedule to ensure all assigned tickets are resolved and responded to within approved targets.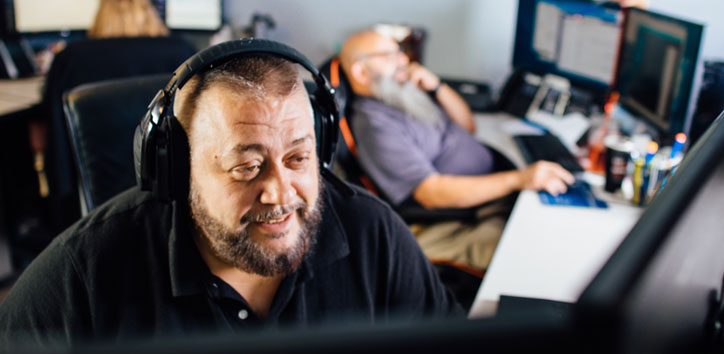 Required

Technical

Proficiencies:
Advanced Proficiency in supporting Windows XP, Windows Vista, Windows 7, 8, and 10.
Ability to troubleshoot a wide range of technical implementations such as HyperV, vSphere, Citrix, SQL, Terminal Services and Cloud/Hosted Services.
Proficiency in Exchange Server 2000 – 2016.
Basic understanding of Linux and Mac OS troubleshooting.
Advanced knowledge of desktop software such as all Microsoft Office Suites.
Advanced desktop VPN connectivity troubleshooting and configuration (Cisco, SonicWall, OpenVPN, IPSec).
Advanced knowledge of Active Directory and how it works in complex environments.
Advanced Windows 2003 – 2016 server maintenance, troubleshooting, optimization, deployment, migration and upgrade.
Advanced understanding of how IPv4 and IPv6 technologies interoperate.
Advanced network troubleshooting.
Security software such as Anti-virus, Anti-SPAM, Anti-Spyware, and other security related technologies.
Qualified candidates must have a minimum of 5 years' experience working in a like role or 3 years of experience working in Managed Services
Entech works in the education sector. Az qualified candidate must be able to pass an FBI-Level background check.
A qualified candidate will have a clean driving record and be insurable under Entech's automobile policy.
Relevant industry certification befitting this position (A+, Network +, Security+, MCP MCITP/MCSE)