Together is better than alone
Protecting your business from malicious cyber threats and data disasters should be a top priority.
But that doesn't mean you have to go at it alone.
Partner with Entech and together we can keep your network and data intelligently protected with fully managed network security services.
What to expect:
Receive total protection from all cyber threats — new & old, internal & external
Enjoy true security with a solution tailored to your daily business operations
Benefit from complete business continuity with failover, failback & more
Leverage a team of industry experts certified for CEH & CISSP
A smarter

way to secure your business

Respond to the ever-evolving threat landscape with an advanced network security solution.

Implement a security solution that maintains industry best practices and preserves data integrity.

Work with a team of experienced network engineers that are industry-certified to protect your company.

View comprehensive reports that provide you with regular updates on the status of your network's security.

Benefit from network security services that deliver automatic upgrades and updates to your network.
The time to protect your business is now
The longer you wait to properly secure your network, the more vulnerable your business becomes.
So don't wait until it's too late.
Partner with Entech today and let's secure the future of your business. Together we can keep your data private, your network protected, and your future intact.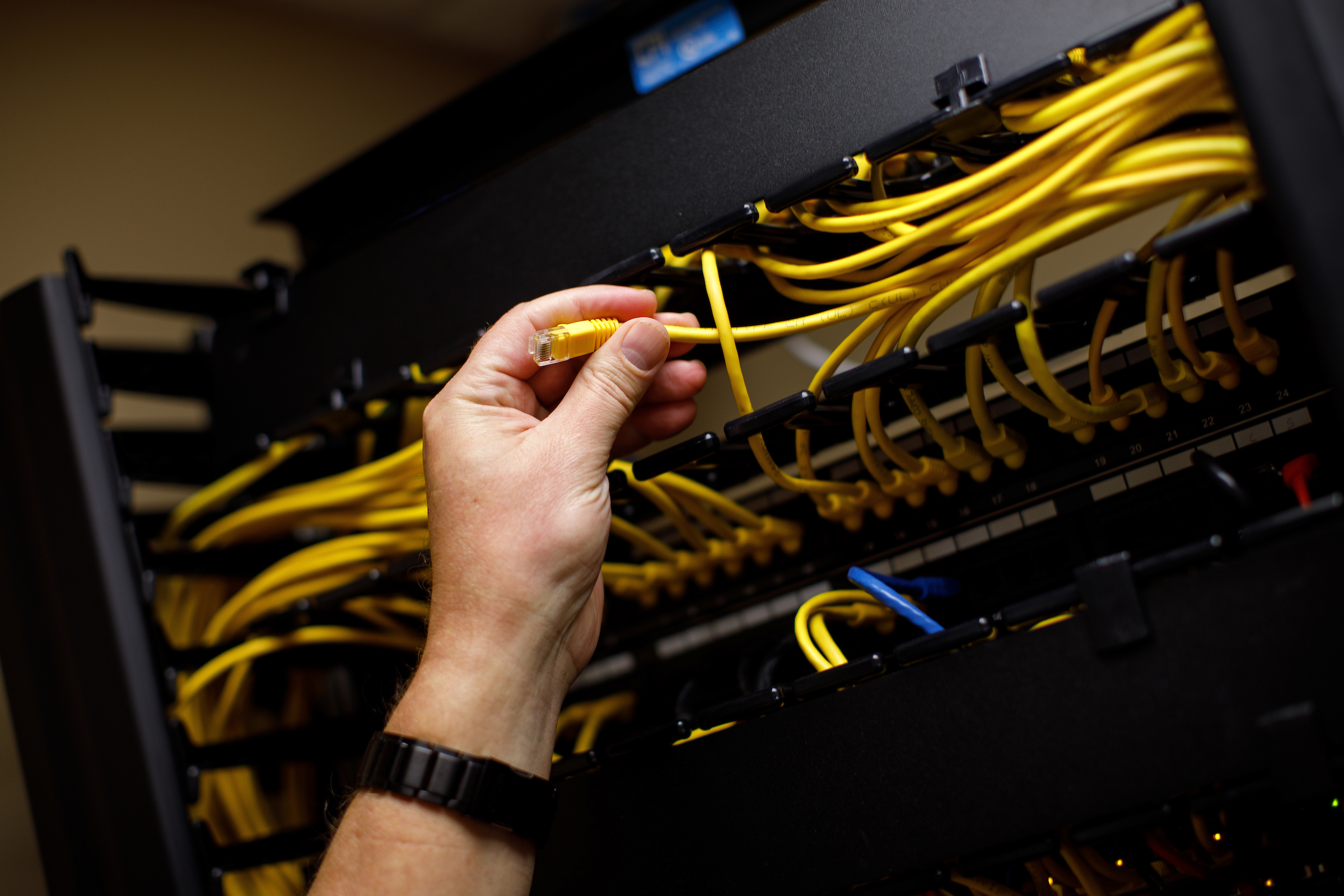 + 5 simple ways to incorporate cybersecurity training into your business
Cybersecurity training improves compliance and reduces the risk of data breaches and malware infections. It's an effective way to remain secure — investing in training could reduce the risk of a data breach by up to 70 percent, according to one study.
Still, many SMBs don't incorporate cybersecurity training into their business at all. If you're one of them, now's a good a time as any to teach your employees about cybersecurity. Here's everything you need to know.
Do you have questions about our network
security services?