Hurdle-free and always supported
Businesses everywhere are migrating to Microsoft 365. But unfortunately, many are finding that journey littered with hurdles.
Without the proper support, migrating to a new environment can be expensive, time-consuming, and challenging. So allow us to help.
With a thorough assessment of your current infrastructure and business needs, we can build your team a custom Microsoft 365 migration plan and backup solution that limits downtime and removes hurdles.
What to expect:
Benefit from a custom migration plan that keeps your end users productive
Receive post-migration support from experts who know the ins and outs of Microsoft 365
Migrate to Microsoft 365 within budget and on schedule
Get the most out of your new platform with end user training and education
Protect your data with Microsoft 365 backup solutions
Innovative

and forward-thinking

Transition to Microsoft 365 and work inside a platform that delivers a variety of organizational advantages.

Work with a technology solution that applies multiple levels of data security to safeguard your business from threats and promote compliance.

Keep your costs consistent
Manage your IT costs and stay within budget with a fixed monthly rate for email, support, security, and business applications.

Keep your business competitive
Leverage enterprise-level business applications to collaborate better with others, work from anywhere, and customize individual workflows.
Maintained and fully managed
Even after you've migrated to Microsoft 365, your business might need help working inside a new platform.
With us as your Microsoft 365 migration partner, we're with you for the long haul. Our post-migration support and training will help you get the most out of your new technology solution.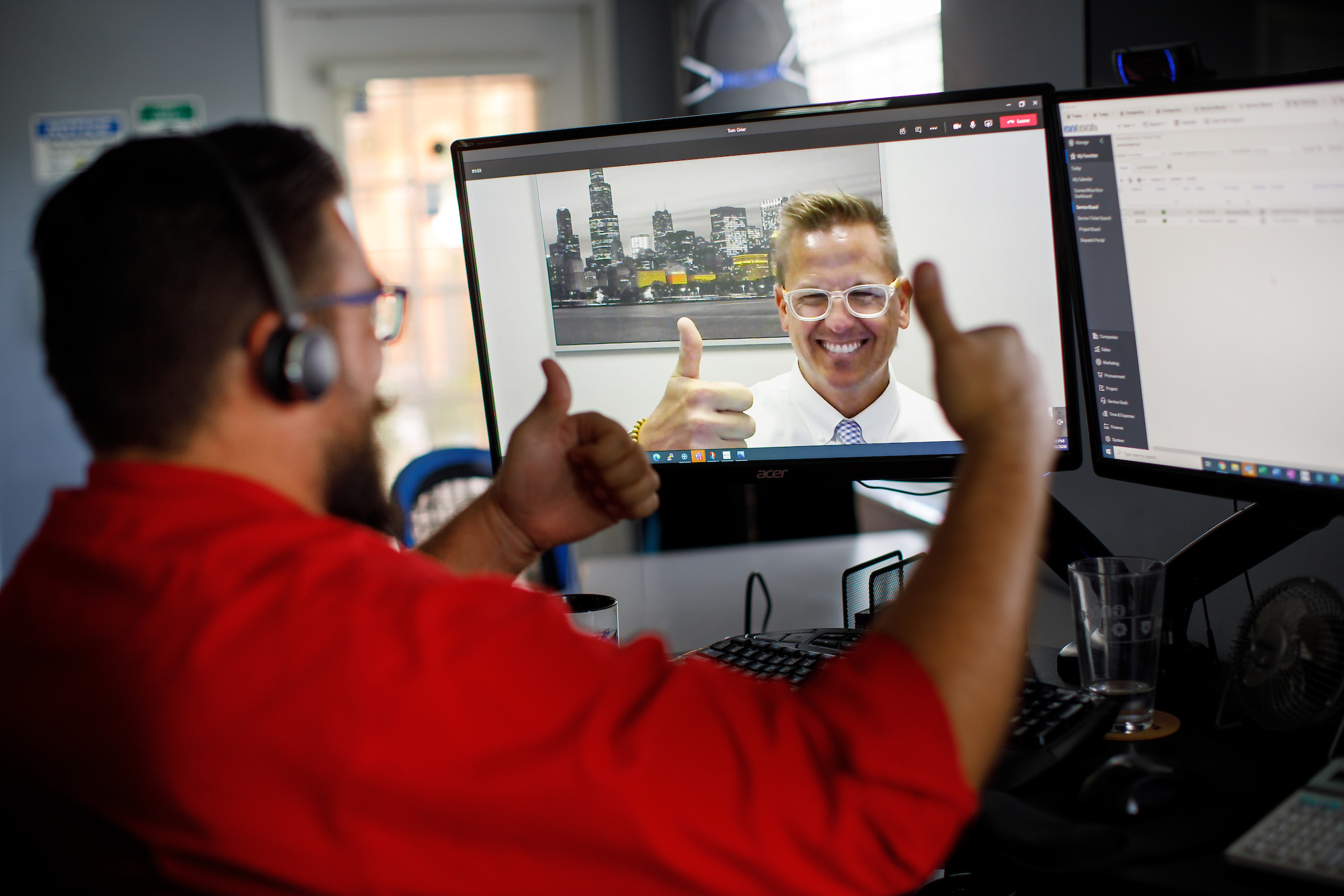 Do you have questions about our
Microsoft 365

services?