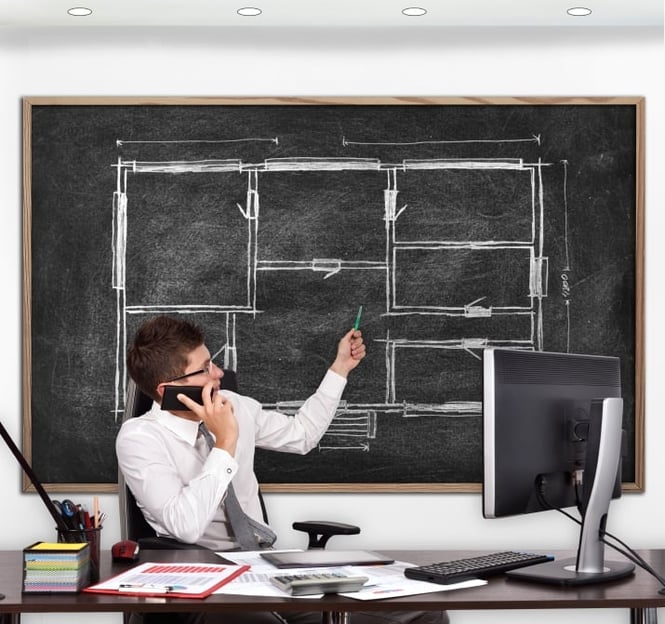 For property management professionals, efficiency is key. You're managing every detail of every property for multitudes of clients and you need to be able to recall information at the drop of the hat. Speedy systems, integrated software and efficient technology are all at the top of your list to ensure optimal productivity. Nothing can fall through the cracks. Here are your top technology concerns and how you can update your processes and workflows to address them.
Paper pushing
In a world where legal paperwork monopolizes the majority of your day, even the most technology-friendly office can have extremely inefficient data entry. From scanning in lease agreements to faxing work order documents to contractors – you need a better way to manage everything. More and more, property managers are looking to software companies to help them develop custom software to eliminate the in-between paperwork that is often involved in corresponding with the necessary vendors and clients. If you haven't already taken a moment to explore them, check out these popular property management industry apps that can help eliminate some of your paper.
More integration
It isn't just about the paper. You find that double-duty data entry is just part of your day. You take notes in a meeting with a client, then you enter those notes in your contact manager, then you translate all that information into your bookkeeping software and your property management software… It's all very cumbersome and time consuming. But what other choice do you have? An appropriate line of business application can help you to integrate your contact manager, your property management application and your billing software. A technology professional can help you determine if there's an existing application to do these things for you or if you need a custom application built to accommodate your workflows.
Mobility
Being at a property with a client or tenant and being able to recall important details like blueprints or vendor lists is key. You are the keeper of the keys and the ultimate authority when it comes to referring contractors and managing all the details – you need to have access to these details at a moments notice. The cloud could be a great option for property management companies with multiple locations whose representatives need to recall information from outside the office.
In an age where we are bombarded by technology, we need ways to easily eliminate the noise and determine which applications are truly valuable to employees, clients and executives within an organization. The world of property management has a lot of moving pieces and is different than any other industry. In order to best accommodate it, ensure efficiency and make an office less reliant on paper, it's important to engage a technology professional with experience; one you can trust. Make sure that you do your research before you begin making technology innovations to address your business technology concerns, as you need a comprehensive strategy that will work for your business in the long term and accommodate future growth.