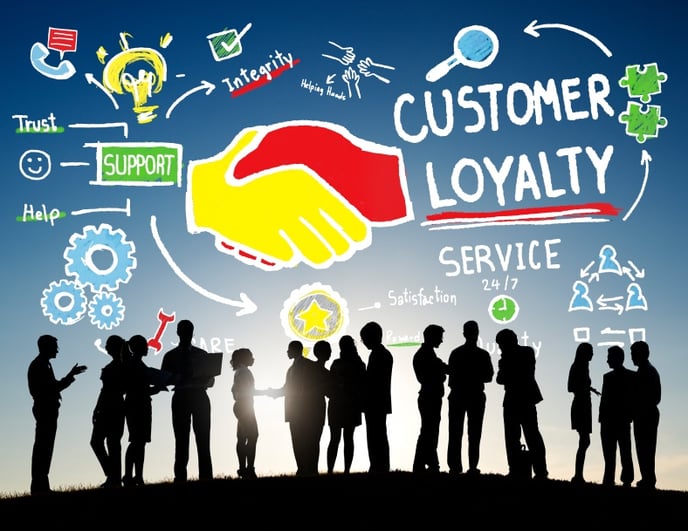 The year is wrapping up and as we start to look forward to 2016, many of our clients are asking us – what's next for business technology? Businesses want to know that once they're up and running and properly supported how can they take their technology to the next level and what will be their best investment going into 2016? As the world moves to please the customer first, customer experience will become the center for business operations and technology next year. It's not enough to say that your business is customer-centric, you actually have the operate and deliver around that core belief. Here are a few ways that your technology should be evolving to better service the customer experience in 2016:
Technology that is easy to interact with.
Just because a process or piece of technology works well for your business doesn't mean that it works well for your customer. From the very first interaction (phone, website, e-mail) to the last word, you need to make sure that your technology is focused on being simple and easy to navigate for your customer. What are areas that are important when it comes to customer interaction?
Ordering
Fulfillment
Client, customer or patient portals
Access to files and documents
The ability to collaborate
A focus on better business culture for your employees
Your technology needs to focus on your employees, because your employees are the ones that interact with your customers on an everyday basis. That means that everything has to be seamless, from your line of business application and internet speed to your phone service provider and how you reward your employees. Culture matters and it's probably one of the most important aspects in the delivery of a high quality customer service experience. Make sure that your technology goes above and beyond to make your employees happy and efficient and it'll put you in a great position to deliver service that your customer expects.
Beefy security for your customers and from your technology providers.
Customers care about privacy. In fact 33% of customers have abandoned their online shopping carts over what they've read in privacy policies. That means that you have to make sure you have the infrastructure and technology to protect that privacy. It goes far beyond that infrastructure, though, in assessing any cloud vendors that you'll be using and ensuring that you choose reputable business applications and software programs that will honor that privacy as well. Customer privacy is more than just making sure you're compliant – it's going above and beyond. In 2016 your technology needs to be able to back up the promise that you're making when your customers give you their information.
Customers are becoming more and more savvy. Just because a company has great market presence doesn't mean that they're a shoe-in to earn a customer's business. In 2016 you can be sure that your competitors will be talking about how customer-centric they are in their marketing, but the businesses that will win out are the ones that are actually taking steps to ensure they are delivering on that promise. Every little detail from the front lines to the server room and business application needs to be selected and re-assessed with your customer in mind. Now that you've got the infrastructure you need to be successful in your business, it's time to take your technology to the next level for your customer before your competition does.