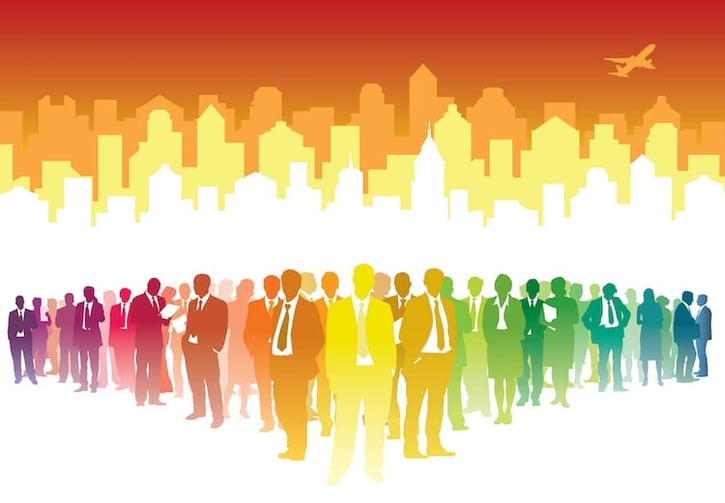 When it comes to large organizations, many of them do their IT in house. They have a Chief Information Officer or IT Director that may handle strategy, possibly a project manager to handle any IT projects and deal and a small staff of Help Desk technicians that manage the employee tickets as they arise. This is a great way for large organizations to maintain control of their Help Desk and can work great for many organizations. However, when there is no infrastructure or process documentation in place, things can get a little messy. When it comes to Help Desk, network management and accountability, we firmly believe that Managed Services can work in conjunction with your current IT infrastructure in order to bring organization and centralized management. Here are a few reasons that we think large organizations should consider Managed Services.
There's an existing structure in place.
Rather than trial and error as you go, the most reputable Managed Services providers have already figured out an appropriate structure for Help Desk, escalation and strategy. Because Managed Services Providers handle a larger volume of tickets on a daily basis, they need to hire top quality talent and have management tools in place to carefully manage those tickets, response times, and hold their team accountable with surveys and feedback requests. The same thing goes for escalations. When a Tier I Help Desk technician cannot resolve a user issue, it should never have to sit there. Having an escalations process in place allows more difficult tickets to be resolved ina timely manner, allowing employees to move on with their day and making managers lives easier.
Access to costly tools and reporting.
The investment is significant when it comes to ticketing, efficiency, network management and reporting tools. The best Managed Services providers pay hundreds of thousands a year for managed antivirus, security, network and backup management tools. They brag about 99% uptime, since their tools allow them to see and fix issues before a user is even impacted. This is a big deal from a productivity standpoint and when you're talking about an organization with 100+ users, you're saving a lot of time.
The people and resources.
Now, don't take this personally. We're sure that you've hired a qualified team of technicians that can aptly manage tickets and operate your Help Desk efficiently. BUT Managed Services Providers have a lot of experience in the recruiting, hiring and training of support staff. They not only have the infrastructure in place that allows them to carefully manage an escalation team of technicians at all skill levels, but the technicians are able to hone their skills even further, since they're working in a multitude of environments with different applications, workstations, server structures and industries. Your MSP's Help Desk can take a huge load off your in-house team and allow them to focus on your line of business application, setting up new employees or other onsite issues that cannot be resolved remotely.
Accountability.
This one is probably the most important aspect of why we believe large organizatons should consider Managed Services. It's very difficult to keep an IT department accountable when you don't have the skills or knowledge to do so. As a business owner, manager or executive, you might identify issues, but not have the appropriate level of expertise to address what exactly the issues are with your IT department. Just because your network is up and running doesn't mean that the appropriate security and other proactive network measures have been taken and are being implemented on a regular basis. A Managed Services Provider has documentation that will take you through each aspect of what should be handled with regard to your IT and show you reports that indicate your network performance in addition to having a strategic resource if needed that can collaborate with your IT Director to help innovate your technology.
Growing a business can get costly. Make sure that you're investing budget in the right structure for your technology and have the appropriate team and tools in place to ensure its success. If you're struggling with managing your IT department or worry that your lack of process and management tools is handicapping your technology, it may be time to bring in a third party to help you reassess and determine the appropriate course of action.