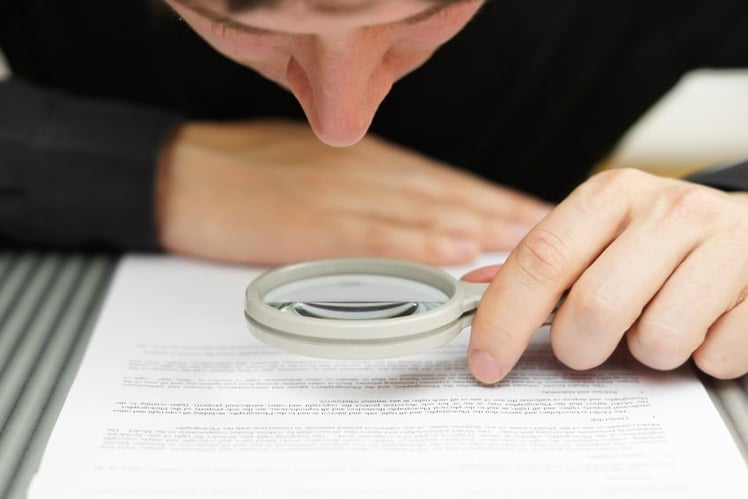 It's time to admit something to yourself: you're not an expert in technology. Don't worry, there's nothing wrong with that. You don't have to be a technology expert, you just have to find one that you can trust to make the right decisions on your behalf. But when your technology provider stands to profit from your lack of education with regard to technology, things can get a little hairy. That's why I'm going to tell you perhaps the most important piece of advice when it comes to choosing a provider: find one you can trust. Don't make it about money, or projects, make it about fostering a relationship with a company that truly wants to do what is best for your business. Why is this so important? You may or may not have read our blog on throwing out your IT project proposals. Proposals are the perfect opportunity to build the wrong infrastructure and get taken for a lot of money. So you have to start with Managed Services before you can get down to your projects, this makes sense, right? But as someone who is a technology expert, how can you even begin to choose a Managed Services Provider? We've got some advice on the subject and we'll be doling out even more in the next few weeks. Are you wondering what warning signs you can look for in the meantime? Here's our shortlist:
It includes anything project related.
I recently read another company's managed services proposal that involved removing a fully functional server from their environment and replacing it with a less expensive, less reliable and cheaper device. Not only did that device eliminate user level account control and permissions, but it also reduced their security and eliminated their ability to host their line of business application. I knew it absolutely didn't make sense for this company, and I wasn't even inside the organization as their consultant yet to understand the intricacies of their business. Any time a Managed Services Company makes a recommendation to change your technology without doing a comprehensive review first or initiating a relationship, this is a huge red flag.
The elimination of major business process applications.
You probably have a number of applications that your employees use on an everyday basis. Once a company is familiar with your workflows and processes, some of these applications may be able to be replaced with a comprehensive custom software or boxed line of business applications. This can be a great thing from a cost and workflow perspective, but should never (never) come before a company is intimately familiar with your workflows. Switching applications is a huge undertaking and involves a lengthy familiarity and assessment process, as well as complete employee training and policies.
Failure to quote licensing for standard applications.
Some companies deliberately leave extremely important costs (like licensing for Microsoft Office) out of their proposals. This can mean that that they're recommending free versions of the software (which lack the features of the fully licensed version) or Open Office, which poses all sorts of issues from a compatibility, functionality and support perspective. You always want to make sure that your quote includes licensing and support for standard applications that MSPs manage like Microsoft Office.
Really cheap per-user support costs.
Supporting an entire organization the way it should be supported is costly for your Managed Services Provider. Unlimited support costs can range from $75-$175 per user per month based on your environment, strategic needs and geography. These fees go towards employing top-tier talent, managing ticketing software and delivering the quality of support that your users need to be productive and effective. When a company quotes bottom of the barrel pricing that's less than the standard minimum $75/user/mo cost – the client is going to get bottom of the barrel support. What does that mean? Unresolved tickets, slow response times and poor quality talent on the other side of the help desk. You don't pay Kia pricing for a Porsche, so try to keep in mind that there is likely a (very) good reason behind higher support costs from one Managed Service provider to another.
The small print.
I once read a proposal for another provider that listed retiring of their line of business application in the small print of their contract in order for them to support the network. What does this mean? This means that their solution only applies if they are no longer using their existing line of business application. Meaning if the application is still in play, the managed services provider could finger-point and say that the line of business application had to be gone in order to get the support that they promised in their proposal. The logistical issue here is that when a company says they're going to move away from an existing LOB app, it takes a significant amount of time to actually happen. They have to remold workflows and processes and usually still need to retain access to the application for historical reference. Putting a solution together without accounting for this is short-sighted and bad business.
So often we hear that we need "Apples to Apples" proposals in order to make an intelligent decision. But in reality all that does is force a business owner who doesn't necessary have the required technical acumen to look at price and items on a line. A quality managed services provider can't be found by looking at lines on a piece of paper or numbers within a proposal. Rather than requesting proposal after proposal from multiple companies, start researching and look at the providers you're considering. Sit down with them and understand how they operate and why they do things the way they do. Allow them to educate you and take some time to explore how they are serving their current client base. Don't invest in managed services unless you know exactly what you're getting and from whom you're getting it. I've seen so many organizations taken for a lot of money from providers who are underserving them. Make sure that you have all proposals and agreements reviewed by an outside consultant or someone that is well-versed in the industry.