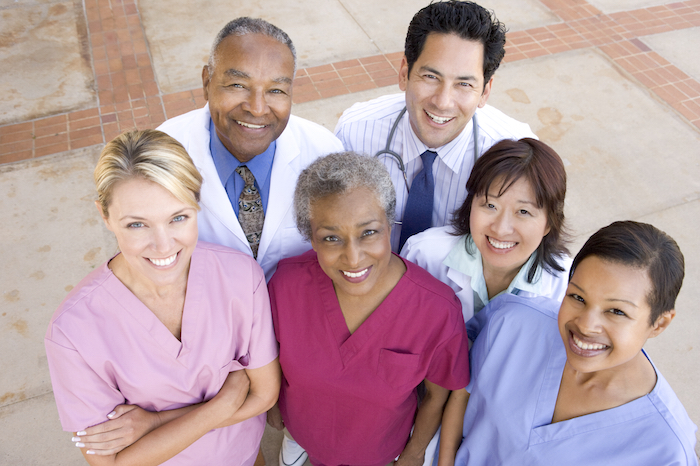 The medical field is notorious for making patients wait a long time. Every little piece of technology that is involved in the patient process, from the moment they walk in the door to checking out with your cashier, must be as efficient as possible. This allows your employees to be efficient and decreases the wait time for your patients. But how do you get from a long wait to a well-oiled machine churning happy patients through your practice? Here are just a few ways that medical practices can make their employees (and practice) more efficient.
Switch to an electronic system and embrace paperless
If you're not there already – you're grossly behind the curve. Sure, converting all of your medical records might be a bit of a challenge, but the amount of time saved by employees and doctors having direct access to your information is incredible. You can even switch to an medical application that offers mobile apps so that your PA staff and doctors can use mobile devices to enter information as they examine patients. It also allows you to track important patient data, monitor when they're due for visits and improve your quality of care.
Get a more reliable, continuous communication phone system
Phone systems being down, long hold times and employees having to pick up phones while checking in patients can all cause a bit of a bottleneck in your process. Using a fully featured phone system that can allow you to route your calls based on certain conditions can help relieve your front desk personnel when they have a lot of appointments checking in by routing it to a backup person.
Convert to EHR over EMR
Many people don't realize that there is a difference between EMR and EHR. While EMR is a great way to electronically manage your medical records within your office, EHR allows you to share that information with other practices so that all the patient's medical history is located centrally. Why would you want to make your patient's medical records available to all of their medical providers? This makes things simpler for record transfer. Rather than having to fax, mail or e-mail information to every additional provider that requests your patient's record, you can easily share it with them via EHR. This makes it easier to help your patients gain access to their information and collaborate with other providers. It also makes transitions more simple.
Conduct (and Document) Employee Technology Training
Once you make the switch to an EHR solution or change your phone system, you need to make sure that your employees know how to use it – as inefficiency in the office is often caused by an employee's lack of knowledge. Make sure that all of your existing employees are fully trained in using your systems and document all of these processes and procedures so that new employees can have access to the same information and training. If your employees are knowledgeable about your technology and processes, they can more efficiently usher them through your office at every step.
Refresh your workstations and add a second monitor.
While it may seem unnecessary to some, aging workstations are a huge factor in employee productivity. As software applications, browsers and updates come along, they require more and more from the machines that are managing them. By refreshing these machines regularly you can ensure that your employees are using updated technology that can handle all the applications you're using. Rather than waiting on their slow workstation while patients check in, check out, or call to make an appointment – they can breeze through these steps, saving everyone time. Add a second monitor to the mix and it allows for multitasking and viewing multiple documents at once, which can make data entry much faster. Users can also put their e-mail on the second monitor, allowing them to multitask as well.
Employee efficiency is a top contributor to the bottom line of your medical practice. Make sure that your employees are well trained on the technology that they're using, have updated workstations, and access to the latest technology tools. If you haven't already, take your practice paperless and seriously consider an EHR solution over an EMR solution. In a go-go-go society, patients want a medical practice with updated technology. A faster appointment means happier patients. Happier patients mean retention and longevity for your practice.