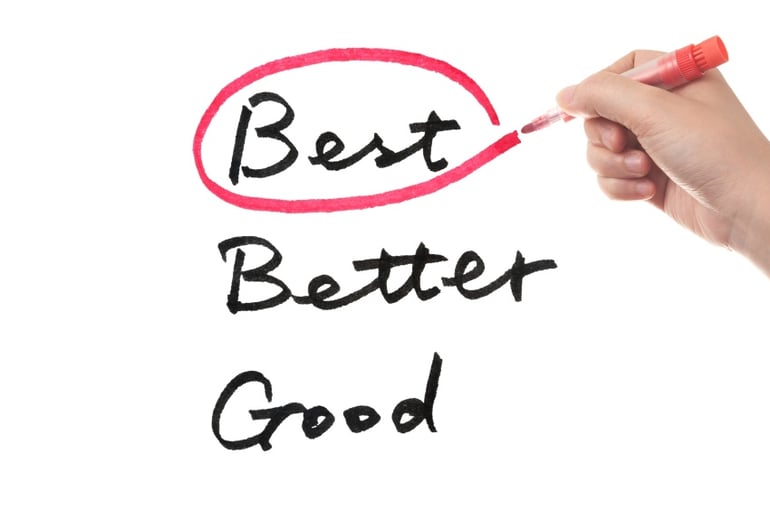 We have a lot of worthy competitors in the markets we serve. They provide really good IT services. Some of them are even Managed Services companies, and those companies are perfectly fine. But what does it take to stand out in a sea of competition with Managed Services companies? How can one company take "good" IT to the next level? I sat in a prospect meeting recently and discussed this with a company. They were signed up with what I believe to be one of our most worthy competitors, but what I heard surprised me. They told me that their IT provider, while perfectly fine, wasn't giving them what they needed. Here are a few things that prospect distinguished between a great business technology provider and one that's just good enough…
Resolution times that marry up with the response time.
Getting a quick response from your IT company when you submit support tickets is important. You want to know that they've received your request and that you can count on them to get things working. But once that initial response comes through, how long does it take for your IT provider to resolve the ticket? Hours? Days? Weeks? Typically when you submit a support request, it means that you're a little bit handicapped on functionality. This means that resolving that request quickly is pretty important to your overall productivity and happiness. If your IT provider isn't resolving quickly, you might be able to find one that does.
Single tier escalation.
While some MSPs offer escalations in Tiers, pushing tickets up to new engineers as they determine whether or not they're within their capacity. This can be frustrating for a client dealing with multiple different engineers on a single request. Instead, finding an IT provider that offers single tier escalation can really improve their experience. This means that if the initial assigned engineer cannot resolve the ticket within 15 minutes, it goes to a senior engineer and is guaranteed to be resolved by that person. No hopping from technician to technician, hoping that the next one has experience with that issue.
Proactive and responsive strategy.
Having a strategic resource that wants to sell you every single solution available is good, but what's even better is a strategic resource that works at your pace. A strategy manager should not only be intimately familiar with your business and budget, but attuned to your technology goals and responsive when you have questions or ideas. Good IT providers make sure your technology is working. Good IT providers can sell you technology that innovates your business. GREAT IT partners know your business and make proactive suggestions, working closely with you to determine the best course of action for your strategy in technology.
It's not very hard to find a good IT provider. There are a lot of them in every market and many of them will make sure to keep your network up and running and respond to your support requests. But a great IT partner will help your users be more efficient, your strategy to correlate with your business goals and offer up the type of support that businesses deserve.
So many business owners operate under the "If it ain't broke, don't fix it" mantra. But just because it isn't broken, doesn't mean it could be better. Don't you deserve (and pay good money for) great business technology?