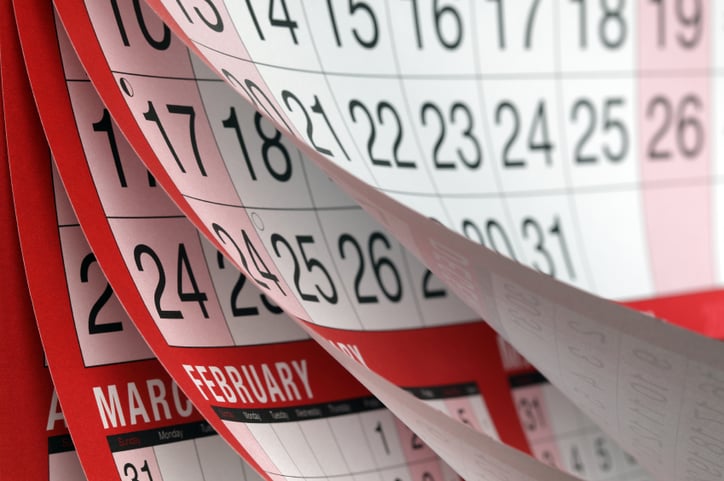 Without a doubt, there is nothing (and I mean nothing) worse than missing a meeting because of a calendar mix up. You've been there – you add the event on your mobile device, only to find that you added to the wrong calendar, that doesn't sync up with your desktop calendar. This calendar fail no doubt is responsible for an alarming number of missed opportunities, and it's something that apparently even Microsoft has taken note of. It's no secret that Microsoft is trying to innovate their mobile applications. With the launch of the new Outlook for mobile app, I have to say they have everyone's interest. But just yesterday Microsoft acquired Sunrise, a calendar app that might change some things about calendar and app integration.
What will it change? It's hard to tell. According to many sources, Microsoft will keep Sunrise app's alive as stand-alone products, while using the technology for its own future products. But what, specifically? Let's look:
Seamless integration.
Upon signing into Sunrise, you can choose a configuration allowing you to integrate with Facebook, Linkedin, Twitter, your calendar and dozens of other applications. This means that, like they did with the Outlook for Mobile application, Microsoft has an interest in making your calendar available to third party applications. This could be as useful as adding scheduled Twitter chats and other important events or as useless as being notified of your third cousin on Facebook's birthday that you haven't spoken to in 5 years. Either way, expansion of integration in their applications is never a bad thing, so we'll be interested to see how they use this technology.
Improvements to the Outlook for Mobile App.

One of the things we're less than keen on with the Outlook for Mobile app (as much as it outshines the iOS mail app) is the calendar view. It's a little lackluster and the view toggle leaves something to be desired, since it varies across devices. Of course, the calendar view isn't looking to replace the calendar app (yet), just give you an idea for your availability to book meetings. With any luck we'll see some of these app integrations and calendar features appear in the app.
A replacement for Calendar.
Since Microsoft rolled out their touch-friendly Office applications and followed it with the Outlook for Mobile application, we're guessing that a really nice Calendar app is on its way. With any luck, it'll integrate with outlook across devices as well.
One things for sure, Microsoft is investing heavily in mobile this year ($300 million for Sunrise and Acompli alone) and if this doesn't give you an indication that it's time to become a more mobile-friendly office environment, I don't know what does.
We'll keep you posted on what happens with this one, in the meantime – consider what increased mobility could do for your employees.