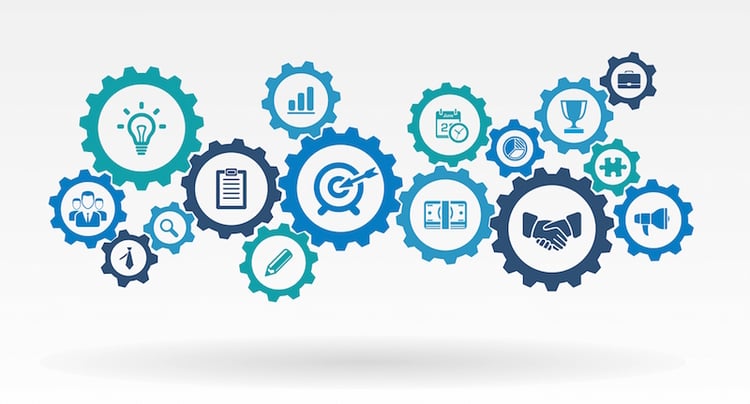 We took some time to review some of our recommendations for technology resolutions in 2015, but we all know that resolutions are hard to stick to. In order to really make sure that your technology is functioning in the way that you want it to, you need to take the time to break down your goals a little more. Sticking to your resolutions means finding benchmarks and tools to get you there. Here are a few ways that technology can help support your company goals in 2015.
VoIP for customer service:
If you claim to offer your customers top tier customer service, yet have antiquated phone systems, you'll be hard-pressed to deliver on that promise. A continuous communication phone system can help you deliver the customer service that you want without worrying about phone system outages. Continuous communication VoIP phone systems can be there for you (and your customers) under all circumstances. This means that in order to deliver quality customer service you must ensure that no matter what happens, your phone systems follow you wherever you go and wherever your employees go with presence and call management.
Strategy for your revenue goals.
No matter how lofty your growth plans are, you need to make sure that you have the strategy in place for how you'll handle that growth. That means that you need to have systems planned and operating that will allow you to scale your business easily or add new locations. 2015 might be the perfect time to add a strategy manager to your team or take on an external consultant or project manager that can help bring your technology in line with your long-term growth goals. Strategy can mean many different things to different businesses and no two are ever the same. Finding a person or provider with experience in your industry is crucial.
A new line of business application and training for employee efficiency.
If we haven't beat this horse enough, we'll say one more time that the biggest contributor to bottom line growth is employee efficiency. If one of your goals in 2015 is to kick-start the efficiency of your employees, you're likely going to have to assess some new software options. Bring on a consultant or have your existing CIO or Managed Services Provider check out some options for you. If they're familiar with your industry they may already have some good insight for you. A Google search will yield some information, but make sure that you delve deeper, contacting the provider, asking for a free demo, a trial and even references from current customers. While even a cloud-based subscription software may not be a huge financial obligation, the training and learning curve can be substantial. But take heart, there's light at the end of the tunnel. Once your employees are thoroughly trained, you'll find greater efficiency and ultimately happier employees as well.
Improving your business in 2015 will take much more than just a few tools and this by no means begins to scratch the surface of what you might need to take your company technology to the next level. But every business has to start somewhere – so get with your IT department, your CIO or your provider and start figuring out the logistics and tools that will be required to meet your goals. And then make it happen.