Business continuity solutions are protections that no business can afford to be without. Thanks to advances in technology, today's business continuity solutions are more effective than ever before. We're going to be taking a look at four of the most significant advantages that come from using a modern solution.
Business continuity technology — defining the critical systems and processes
Before we begin, let's define some key terms you need to be aware of when planning your business continuity response.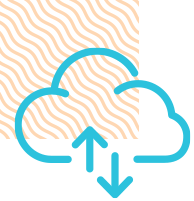 Public cloud
It is a system of cloud deployment that is made available to the general public over the internet.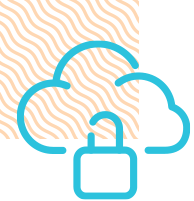 Private cloud
It is a system of cloud deployment with controlled access. It is only accessible to those with the right credentials.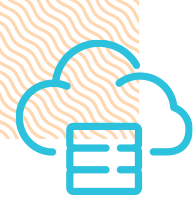 Hybrid cloud
It is a system of cloud deployment that incorporates elements of the public and private cloud. So, some applications and functions may be hosted publically, while others require private access.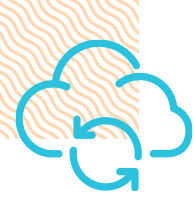 Business continuity
Business continuity refers to how a business can stay active and unaffected even in the face of disaster or other hardship. It is not the same as disaster recovery. Business continuity does not simply help an organization to recover. It also helps it to stay agile and to stay available, weathering everything from cyberattacks to hurricanes.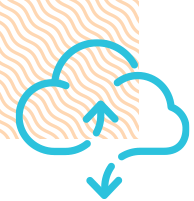 Disaster recovery
Disaster recovery is a part of business continuity, but the terms are not synonymous. Disaster recovery is simply the recovery of data or systems following a disaster.
The advantages
The advent of COVID-19 has put business continuity into the spotlight. With 44 percent of small business owners reporting that they have had to make permanent changes to their operations due to the crisis, we can see how complicated the current landscape is for business. Fortunately, modern solutions provide a number of advantages designed to offer greater peace of mind and better forecasting.
A far more comprehensive solution with greater capability
Modern business continuity solutions have come a long way, achieving a more comprehensive set of options than ever before.
While past solutions relied on physical storage and slower response times, today's business continuity market is far more fluid, better connected, and better equipped to meet today's business owners' needs.
Almost no downtime as you get back up and running immediately
While it is difficult to put a dollar value on exactly how much downtime will cost your business, it is safe to assume that it will be expensive. Fortunately, business continuity is now geared toward a seamless transition and a near-elimination of downtime.
With the right business continuity solutions in place, organizations can ensure that their customers experience no disruption or unavailability, even when the company is struggling to overcome a disaster.
Unlimited storage, thanks to cloud architectures
Modern organizations are data factories, churning out gigabyte after gigabyte of information regularly. As a result, if systems go down for whatever reason, putting all the pieces together can be difficult.
This is not the case for modern business continuity solutions. These solutions make life easy for businesses by providing unlimited storage within cloud networks, as well as keeping data searchable, retrievable, and organized digitally from within the cloud structure. Applications and software can even be deployed and operated direct from the cloud storage location itself.
Effective backups for a wide range of systems
While modern business continuity offerings are generally digital and software solutions, they directly support the ongoing effectiveness of hardware pieces and other systems.
A business continuity solution will allow you to provide backup protection to individual systems and individual pieces of hardware. This means they always have the data support needed to operate in the right way.
In many cases, business continuity solutions are not about replacing your existing systems — instead, they are more about supporting your existing setup and helping you to stay at your best.
Case study: Office 365 backups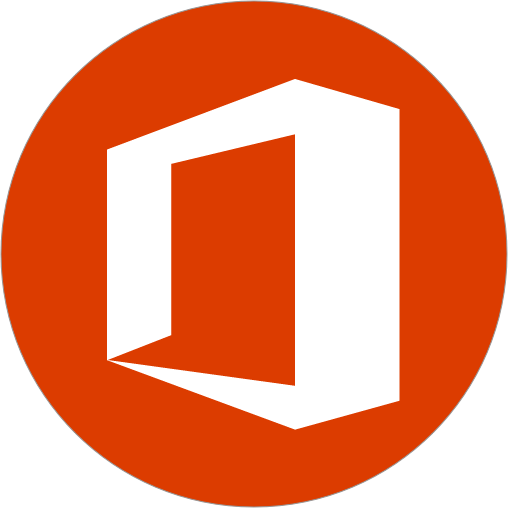 Let's take a closer look at how cloud business continuity solutions provide effective backup and support to existing hardware devices and systems. One of the most popular business solutions among today's users is Office 365. It has broad capabilities that provide a range of advantages to business owners.
However, while the Office 365 suite of applications provide business with much of the functionality they need, these applications still need to be backed up. Here are some of the advantages of investing in a reliable backup for Office 365 and the hardware that relies on 365 apps.
Peace of mind — You will be able to run your applications without interruption knowing that all the relevant data is backed up and protected just in case the worst happens.
Confidence and scalability — Businesses need to grow. What's more, they need to have the confidence that the systems and continuity solutions they are using will grow alongside them. The backup solutions support this kind of scalability and mass deployment.
Data does not automatically get backed up — Contrary to popular belief, big software providers such as Microsoft do not automatically back up their data or the data that you create when using their software. What's more, even if data is secured, it can become corrupted by database logical corruption and other data failures.
Recovery time objectives for businesses
Now that we've examined why the backup component of a business continuity solution is so important let's examine some of the expectations and objectives that business owners have when they deploy this kind of solution.
The recovery time objective
How long can your business afford to be out of action? In most cases, the answer to this question is "not very long at all" as businesses swiftly begin to lose money, and even permanently damage their reputation during downtime. A leading bank experienced a 2.3 percent drop in stock price in 2019 after a two-day period of downtime. This highlights how quickly customers can begin to turn towards other options. Think about your business critical processes and apps and look for a solution provider who can get those back up and online without delay.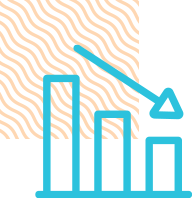 The business understanding objective
Even when you are not in the grips of a disaster, your business continuity solution can provide you with a wealth of useful information and insight into your business and how it is run. You need a documented backup continuity plan and a strategy for data leveraged direct from the solution.
The unique business objective
In order to be able to measure success and quantify the returns on your investment, you need to have some very clear objectives in mind for what you want to achieve. Decide on these objectives before you invest in business continuity solutions. Remember, however, objectives can change and should remain appropriately flexible.
Do you want to learn more about achieving continuity and agility for your business? Use the form on this page to reach out to our team and get started today.