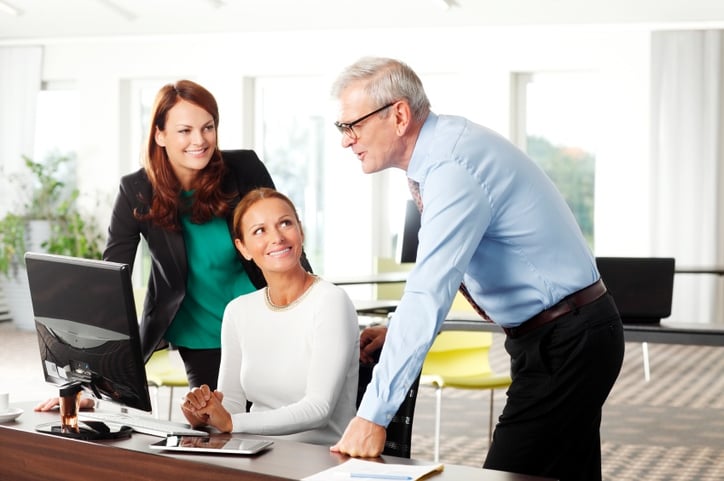 I met with dozens of new prospects every month, and most of them are small and medium-sized businesses. One of the most frequent excuses I hear from business owners is that they're too small to invest so much into their technology. They write it off, telling me that they'll reconsider it when they get bigger. But what happens in the mean time is that they're continually making decision on their own about internet needs, when to replace equipment and working on networks that aren't properly secured or managed. This means that once they are "ready" for technology investment, they're so far down a tunnel or poor technology decisions that they have a laundry list of projects and upgrades to perform just to get their network, security and workstations up to par. These projects can range from tens of thousands to hundreds of thousands, requiring a massive capital investment over a few months time. Knowing this, here are 4 reasons that we recommend starting Managed Services as a small business.
It doesn't cost as much.
You need to get used to investing in technology. It's a necessary evil and if you want to feel good about the state of your network, antivirus and protection of your data at the end of the day – you need to invest now. What's nice about getting started with Managed Services is that you can begin comprehensive networking monitoring and management for as little as $1,000/mo. While that may seem like a large investment to an organization that hasn't previously allocated budget to technology management, when you consider the risks you're taking with your data and network and productivity losses your users are experiencing with slowness or aging workstations, it's a no-brainer.
Fewer changes that can be completed seamlessly.
When you have fewer users on your network and less complicated needs, it is much easier to execute changes to your network or infrastructure. Workstation refreshes only require the replacement of a few machines and your network and bandwidth needs are still limited. You're never going to get a proposal for a hundred thousand dollar project once you start Managed Services, because small business tools like Office 365 and other cloud services were built just for you and can typically manage your business processes.
You can become compliant and stop worrying about audits.
Many financial, medical, consumer and manufacturing organizations live in fear that they'll have an audit from a governing body that will reveal their failure to comply with their security and technology. They don't have the appropriate antivirus and security services management, user login process and other security measures in place to guarantee the security of customer and patient data. This is a huge source of stress for business owners, but can easily be alleviated by outsourcing to a Managed Services Provider that can help you get back into compliance and manage your technology going forward.
More efficient than having in-house or small outsourced provider.
Many small businesses rely on a single in-house resource or small outsourced provider that doesn't have the appropriate management tools to properly monitor your network. Let's be real here: having a ticketing software and a few scripts running is not equal to having full proactive management and monitoring tools that Managed Services Providers pay hundreds of thousands to stay up to speed on the status of your network. You can think of Managed Services as time-sharing an entire IT department. They can monitor your network and fix problems before you even know they're happening and can even guarantee a certain response and resolution time to issues. That means no more waiting until your in-house resource gets around to it, or your outsourced small business comes back from vacation.
You hear it all the time – you get what you pay for. Technology and IT Managed Services are no different. In order to avoid massive project costs and huge capital expenditures down the road, you need to start being proactive about your technology now. Get into a plan while your business is small and you just have a few users and one or two locations rather than waiting until you have multiple locations, server issues, aging workstations and need huge projects to bring your technology back up to speed. Reconsider your excuse for not starting Managed Services now. Your business depends on it.