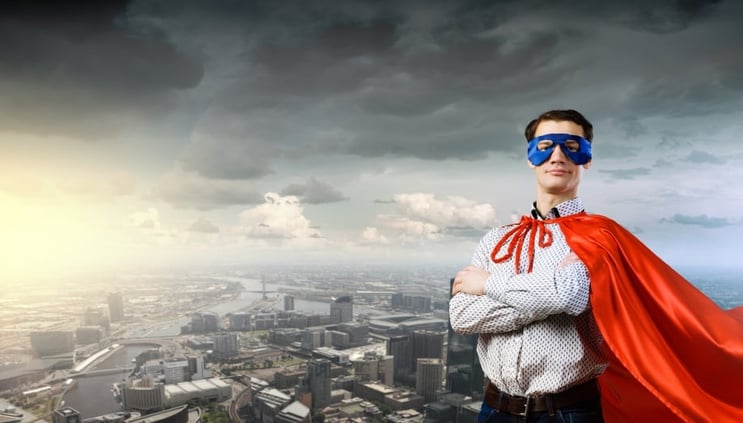 Managed Services Providers love to blame things on the IT Director. Even we are a little guilty of this. They tell you he's in over his head, that he's responsible for the loss of your organization's data, that he's not spending the time he needs on things – but what's the reality? Are his skills really lackluster? Do you think that he's not the person that you hired? Is he untrustworthy? Usually the answer to those questions is no. Odds are that the person that you hired to be your IT Director is the perfect person for the job – he's just being pulled into too many directions. We've nodded at this in a few different blogs. Our Company Data Loss: Who's Really at Fault? article all but called out the executives for not having the strategy they needed in place. Our Issue with the 1-Man IT Department blog also outlines the issues with relying on a single technical resource (no matter how talented). But so many IT organizations try to get their hands on as much of your budget as possible, and it's not all a bad thing – when you can get their entire support team for a fraction of what you're paying for a salary, you can't really deny that's a better value. But what we have to remember as MSPs and executives is that our IT issues and struggles are not the fault of our IT Director, because he's not a superhero. A little confused? Let me clarify things for you.
He can't be in two places at once.
When you hired your IT Director, you took the time to ensure that he had all the skills you needed: a careful balance of technical skills, high-level strategic thinking and a strong work ethic. You needed someone honest, trustworthy and someone that could help your organization succeed. But then something great happened – you grew. As you grew, your IT Director spent more and more time on your day-to-day IT issues. Then multiple users were having issues at once – and he couldn't be helping them both at the same time. He can't clone himself and that's not his fault. No matter how technically savvy an IT Director is, once your user number increases significantly with your growth, he's going to turn into a helpdesk technician and it's going to mean that other things get neglected. Important things.
He can't see the future.
Because he's so focused on jumping from issue to issue while simultaneously trying to manage your growth and infrastructure, you're ultimately telling him that he has to manage everything and foresee when issues will arise. Because you have no strategic arm to your IT with all his time being taken up by support, your servers might go down, your phone systems may fail, your bandwidth may not support your staff or your network might run slowly. When all his time is being spent supporting your staff and putting out fires – he can't know what the next step is from a strategic standpoint. He can't update antivirus definitions and he definitely can't be proactive. And that's not his fault.
No X-Ray Vision.
Being bogged down as he is – he hasn't had the time to check your backups. He knows that they're running and he thinks that they'll serve you well in the event of a failure, but he can't be positive, because he hasn't had time to test them in a few weeks. His lack of X-ray vision means that he can't see inside your server hardware to see the failing drive. He knows it's been running slowly and he's been meaning to get to it – but there's another ticket and the CEO's printer isn't working, so it'll have to wait. If only he could see into that server to know that the drive was going to fail and you were about to lose 2 weeks of data, since the backups weren't actually sufficient. It's going to cost you thousands – and it's not his fault.
He can't read your mind.
He doesn't know what to prioritize. He doesn't know if you want him to focus on growth, user efficiency, security or innovation. You haven't met in weeks and you're a little frustrated because more and more you're relying on an external resource, but he's reached the threshold of his superhuman capacity and he's just too honest to tell you that he can't handle it anymore. He wants to do better, you want him to do better – but in the back of your mind you're wondering if you should just let him go. If only he had the time to act as the person you hired him to be – the guiding force in your organization instead of acting as an overpaid technician…
It's a shame that things come down to this, but they often do. And Managed Services Providers? They don't often help matters. They typically tell you to eliminate your in-house resource and rely exclusively on their services. If you're feeling let down by your in-house resource, you need to consider what you hired them for and what their time is being spent on. You can't expect even the most gifted, versatile IT director to be everywhere at once. It's stress on him, stress on you and it's severely handicapping your business.