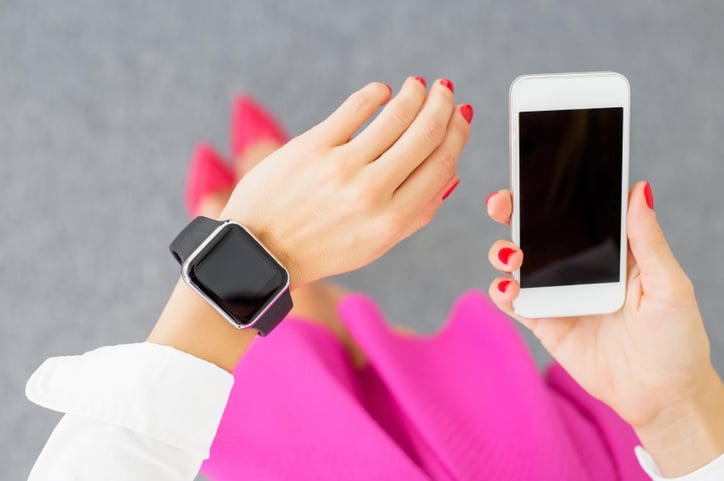 As the Apple Watch and other Smart Watches gain momentum, we've seen increasing adoption in the business world. These wearable devices have done a lot for the productivity of employees. But a concern that must be raised is what security gaps exist in these devices? Hackers are always looking for ways to infiltrate company networks and data, and wearables are just one more opportunity for them to find a hole or weakness. Without a doubt, because of their access into e-mail, there are certain precautions that must be taken to ensure that company information cannot be compromised. Here are a few ways to increase the security of wearable devices.
Place a pass code on all devices.
This is something that we insist business owners do for any BYOD device, whether that's a laptop, tablet, smartphone or smart watch. A passcode helps to eliminate access issues if a device is left out or lost. Using a pass code on each device offers another line of defense against hackers or other unwanted people accessing company data.
Activate or install loss control apps.
While most smart watches come with loss control, you should absolutely make sure that your IT department or provider is activating those applications (or providing detailed instructions on how users can activate them) before those devices have any access to e-mail or other company data. You'll want to make sure that you're able to locate any device or wearable easily if it is lost or stolen and be able to remotely wipe it in these cases if needed.
Utilized mobile device management where possible.
While the Apple Watch relies on the phone, any Android-specific wearable devices should be actively managed by your IT department or provider. The management tools allow for registration and management on smartphones, tablets and some wearables. It provides the capability to remotely wipe if needed as well as providing app control and passcode control. The features vary depending on which software is being used and what device you're managing – but these are critical to the security of your data.
Create a BYOD policy
BYOD policies are extremely important for organizations that are allowing employees to bring in external technology. They not only give clear parameters for how that device should be used, but clarify best practices for downloading and browsing habits. It can also be an agreement between the employee and the company for what can be done with that device related to business. This prevents issues like recording or sharing confidential or sensitive information.
Technology is an amazing thing, but in the words of Spiderman, with great power comes great responsibility. There's absolutely nothing wrong with allowing wearable technology into your workplace, if you are careful in how you manage it. Be sure to utilize passcodes, loss control applications, mobile device management and a BYOD policy to protect your company and your company data.