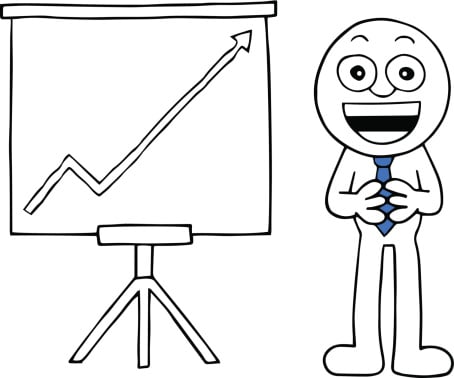 It's so tempting for medium-sized businesses to want to hire an in-house technician or team of technicians and engineers to help troubleshoot and maintain their network. After all, if you're outsourcing to a Managed Services provider, you don't necessarily have someone on site every moment of the day. Though, turning that coin around you also don't have someone on site every moment of the day to pay for when your network is up and running smoothly, which is typically the case when you have a Managed Services provider (many will guarantee 99% uptime). If you're in an existing Managed Services or outsourced IT support contract, but are considering bringing your helpdesk or IT department in house, there are a few things you'll want to consider before you hire on another team member to support your network.
Structure
A well-run Managed Services provider has all the structure of a full IT department built in. This means that every single process has already been tried and refined. They're onboarding several clients a month and have things systemized to ensure that those clients are serviced properly and efficiently, along with the documentation and paperwork to make sure that there is continuity regardless of which technician is servicing a user.
Tools
Among the most expensive aspects of running your IT department in house are the tools that are required. Monitoring applications, ticketing software, antivirus and other management tools are already there when you work with a Managed Services Provider (at least, they should be). Managed Services Providers invest heavily into testing and assessing tools for their clients to make sure they're going to service them properly.
Cost efficiency
The types of tools mentioned above can cost upwards of a few hundred thousand dollars, so not having to make that initial capital investment is huge for many small-medium sized businesses. Add to that the efficiency and experience of a team of support technicians and you're saving more money from a productivity and training perspective just so you can have someone on staff to hang out and wait until your users need something.
Relationships
While you may be a growing and large organization, you are not several growing and large organizations. Managed Services Providers work with vendors all day long and have existing relationships with them. This means that they can often push orders through faster, negotiate better deals on contracts and have a closer point of contact when you are having issues. As a single organization, you don't have quite the same amount of leverage, regardless of your monthly contract amount.
Skill set
Perhaps the most important part of an IT department is the experience that they have and the skills that they refine. From Help Desk to Tier III Engineers, they are gaining exposure to multitudes of customer issues, understanding new security risks, and identifying new phishing scams. Because of the pure quantity of issues that they encounter on an everyday basis with different applications, they keep their skills honed and are much more knowledgeable than your average in-house technician. They also have the ability to spread knowledge throughout their team and get regular training.
While it can be a balancing act to maintain last minute needs at your company and ongoing user issues, there's no doubt that outsourcing Managed Services has many more benefits than hiring an in-house support staff or IT department exclusively. More often than not, it's a simple matter of organization, communication and collaboration. Don't let your fear of the unknown get the best of you. So often we hear that clients think they need an onsite support technician or network administrator when the reality is that they just need a little bit more from their Managed Services Provider.