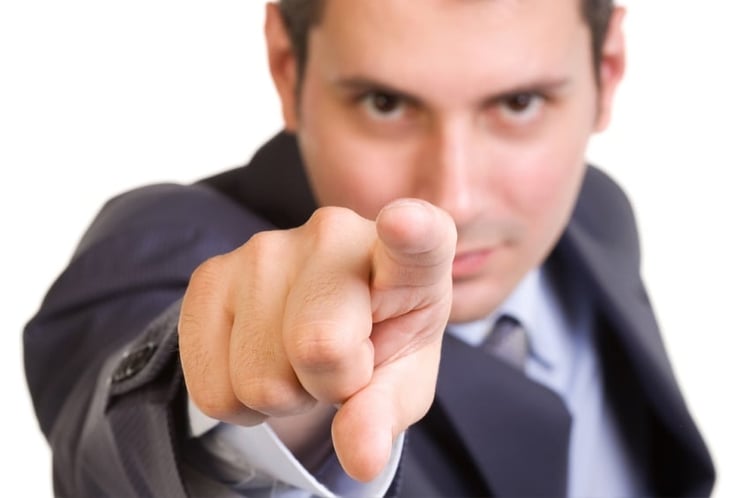 For IT Directors at organizations over 25 users, outsourcing IT support is an easy decision. But what many IT Directors don't realize is that often IT support and vendor management go hand in hand. The reason for this being that when issues occur with custom applications, internet service or other issues that are outside of the control of a helpdesk technician – the tickets just continue being created until they're resolved. The recurring issues frustrate users, put pressure on the IT Director to resolve them and leave technicians helpless. What happens when support can't fix an issue that is being caused by another vendor? It looks a lot like finger-pointing. Here's how you can outsource technology vendor management in your organization and avoid IT finger-pointing and frustration that you might otherwise have to deal with.
Issues with your custom application.
When an application isn't performing as expected, users put in tickets to IT support with the exact same issue over and over again. If the company experiencing the issues is only using the Managed Services Provider for IT support, then they can't contact the application developers on the company's behalf, so they're forced to then "blame" the issue on the application and leave the ticket unresolved. With a Vendor Management contract in place, the technician can then escalate the ticket to an engineer who can contact the vendor directly, troubleshoot and then instruct the technician on how to respond to future tickets.
Internet slowness or connectivity issues.
We experience this all the time with some of our internet service providers. They have an outage in the area that causes us to get notifications that clients are down. While we might have an idea of the outage and can let users creating tickets know about it – the IT Director would still have to call the ISP directly to report the outage and troubleshoot with underqualified technicians trying to determine where the issues lie and troubleshooting equipment. If we can manage the vendor directly this takes all the wasted time away from the IT Director, since we have established business contacts that we can access to troubleshoot
Contract Renegotiations.
While contract renegotiations might seem simple, they can be frustrating when it comes time to renew. Many organizations get caught in expensive plans because they lack the time to do a proper analysis and comparison. IT Directors are often so swamped that they sign renewal contracts without looking into new services, new offers at the existing provider or making comparisons with new providers. Managed Services Providers have existing relationships with account managers and have much more leverage and knowledge of what's available from those vendors than a single organization might, since they control many of the accounts for that vendor. Even if an IT Director has the amount of time they need to renegotiate a contractor renewal, an MSP with an existing relationship can typically secure a more valuable contract.
Even the most experienced, efficient, savvy IT Director can't do everything. In order to have some continuity between your IT support and issues with other applications and vendors, engaging a Managed Services Company can help you keep things together. Not only will it help you to get the help you need with regard to managing vendors from a time perspective, their relationships can also save you a lot of money. Rather than dealing with finger-pointing between technology vendors, outsource your vendor management and gain a partner.