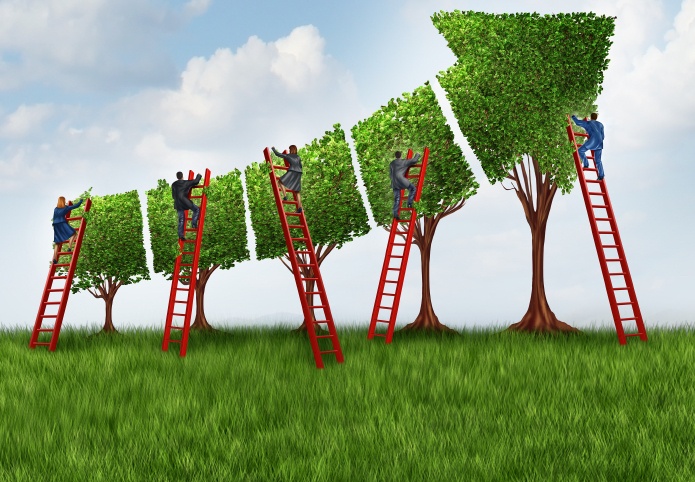 You've officially made it. You're moving out of the small business, single-location category and you're ready to grow. You've already got your eyes set on your new location. But how will you execute the project. Who will manage the vendors? All of a sudden managing phone, internet, cabling and network providers seems a little cumbersome. Growth and scaling projects are very difficult for single-resource or even in-house IT departments to negotiate. They're used to taking on the workload of your office – add to that a huge project and additional users to support and things can get a little hectic. Here are some ways that Managed Services Providers can help your business scale more easily:
Support availability.
What happens when you have an in-house technician or support team and you decide that you want to add new locations or expand your territory? You have to hire more. That means recruiting, overhead, payroll, insurance, and all the headaches that come with hiring and training a new person. Take on an MSP? And it just works. Because your MSP already has a team of resources on staff, you simply upgrade your agreement and you have access to it. No additional legwork necessary on your behalf. That's a huge bonus when you're spending time dealing with build outs and other new staff.
Strategic resources.
In-house resources are typically lacking in the big-picture strategic planning that is required for businesses as they grow. They need to be on the cusp of new technology, understand how your industry is evolving and choose a line of business application that will grow with your business. Add to that managing your refresh strategy and budget, and you don't want just any engineer to take on this task. Many of the more cutting edge Managed Services Providers now have a vCIO or Strategy Manager resource on staff to help clients plan strategically for the long term and scale their business in a way that makes sense for their growth pace and budget.
Project management processes.
You know what happens when you scale? You take on a lot of projects. New workstations, new servers, new construction cabling and dealing with contractors. It's a lot to swallow on top of trying to hire and train and run a growing business. But MSPs? They do this day in and day out. In fact, they have someone on staff with a Project Management certification and assign a project manager exclusively to deal with your account. It helps that stye have existing relationships with vendors and points of contact to more efficiently execute those projects on your behalf.
Relationships for equipment acquisition.
Speaking of vendor relationships, Managed Services Providers also have all the required relationships with equipment vendors to get you the best pricing on your equipment. Servers, switches, routers, firewalls, workstations – all of it. While you never want to cheap out on equipment (check out our blog on that topic here), you should work with a provider that has an existing relationship, can place the order for you and order from a reputable provider that will not sell secondhand equipment.
Business growth is hard enough. You don't need to worry about hiring new technicians, bringing on another executive-level salary, juggling multiple technology projects, and seeking out your own equipment. If you're in a growth spurt in your business, start looking at ways that you can make your technology better, your users more efficient and your network and processes more refined. A knowledgable provider will be able to truly take your technology to the next level to serve your growth goals for your next few years of growth.