Keeping your business running is no easy feat, and each day you encounter risks that can cause disruptions. Those disruptions can limit your staff's ability to keep things moving. While you've probably considered this, just how prepared are you for the unexpected? Disasters come in many varieties, from hurricanes to data breaches to the COVID-19 pandemic. To ensure that your company stays on track, you'll need a robust business continuity plan in place before disaster strikes.
In this post, we'll be covering the basics of business continuity, how to go about developing one, and its benefits.
What is a business continuity plan?
A business continuity plan details the procedures, protocols, and instructions an organization will follow should a disaster occur. It's a proactive approach to running your business. Once something happens, you can't go back in time to prepare, so you literally have to plan for anything, even worst-case scenarios.
The objective of your plan is to maintain business functions or to be able to resume them quickly in the case of significant disruption. It outlines the explicit guidelines and blueprints for what happens next. It covers all your processes, assets, personnel, partners, customers, and more.
It's often confused with a disaster recovery plan. Disaster recovery focuses solely on IT operations and infrastructure; it's only one part of a thorough and comprehensive business continuity plan.
Why do you need a business continuity plan?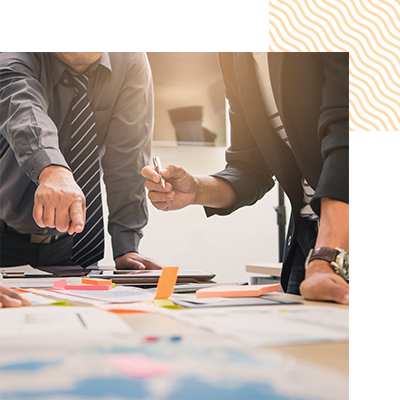 Most experts would recommend that you have a plan in place from day one. As your business grows and evolves, you should revisit it, at least annually. While most business continuity plans cover the things you can expect, the COVID-19 pandemic has caused many companies to take a second look.
Up until now, most organizations have focused on natural disasters, like hurricanes and tornadoes. You may have even gone further, considering human-made catastrophes, such as oil spills or factory fires, if relevant to your industry or location. You may have also considered the dangers of utility failures. Another bucket of risk belongs to cyber-attacks, which continue to be a concern with phishing and ransomware attacks trending up according to the 2020 Data Security Incident Response (DSIR) Report. Now, you're faced with something completely different – a global health crisis.
CSO recently published a story about business continuity and the transition to remote work. If your company is new to virtual work, the transition should elicit a review of what this means for business continuity.
Whether you have a documented plan or not, the world is different now, so it's time to reframe what business continuity means.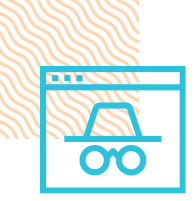 "Another bucket of risk belongs to cyber-attacks, which continue to be a concern with phishing and ransomware attacks trending up …"
Anatomy of a business continuity plan
If you do not currently have a plan, you should begin with a business impact analysis (BIA). In this assessment, you'll identify the impact and consequences of losing business functions, which includes quantifying it with a cost. FEMA offers a BIA questionnaire that can be useful, but the root of the exercise is determining the risks and the effects of your business coming to a halt.
Next, you'll develop your plan, which typically includes six areas:
Defining the scope and setting goals: In this first step, you'll consider the extent of the plan and what it covers, as well as name the specific objectives of your plan.
Identifying key business areas: Next, you'll review all segments of your business that are susceptible to impact. In most cases, this will encompass every department as every area of your business is likely to be affected by a disaster (this includes each location as well).
Distinguishing critical functions: What are the most vital operations of your business? This is the time to define what is mission-critical.
Associating the dependencies between business areas and functions: Once you've defined your areas and functions, you need to see how they are interrelated.
Assigning an acceptable downtime for each function: Downtime is expensive. It will cost you money and could stain your reputation. In this phase of the plan, you'll have to be reasonable about how long you can be down.
Designing a plan to maintain operations and minimize downtime: After assessments, evaluations, and risk profiling, you'll document your strategy. It should include clear instructions on what should happen once a disaster is known and what role every stakeholder must play.
Business continuity plans offer significant benefits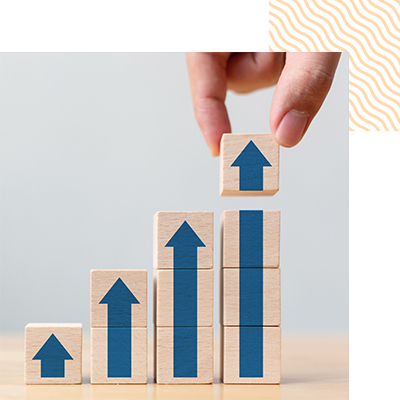 Even if you hope for the best, you should still plan for the worst. Having a well-thought-out business continuity plan provides many benefits for your company and employees.
Everybody knows the rules: When disasters occur, it's natural to panic. But, having your plan already in place acts as a guide so everyone has guidelines to follow. Your team will also feel more confident should a situation arise, instead of heading straight to worry and fear.
Mission-critical functions continue: If you have carefully readied your organization for all the what-ifs, you've cemented a strategy that ensures your mission-critical functions are untouched.
Your customers will appreciate your diligence: Companies that are transparent about their readiness often get a vote of confidence from customers. In fact, many may ask you about your plan to ensure they are working with a partner that takes nothing for granted.
Remaining compliant with industry standards: If you have adopted a clear set of business continuity standards, then you can check the box on compliance. Even if you aren't an industry with mandated regulations, it's still proving to all stakeholders that you're running your business adeptly.
Mitigating financial risks: With a more resilient network and backup processes in place, you can significantly minimize any financial risk that may come with data breaches or power failures.
Bottom line: be prepared
Keep your business operations safe and navigate risk with a business continuity plan. If you have questions about how to develop a plan or update it, contact us today to see how we can help.