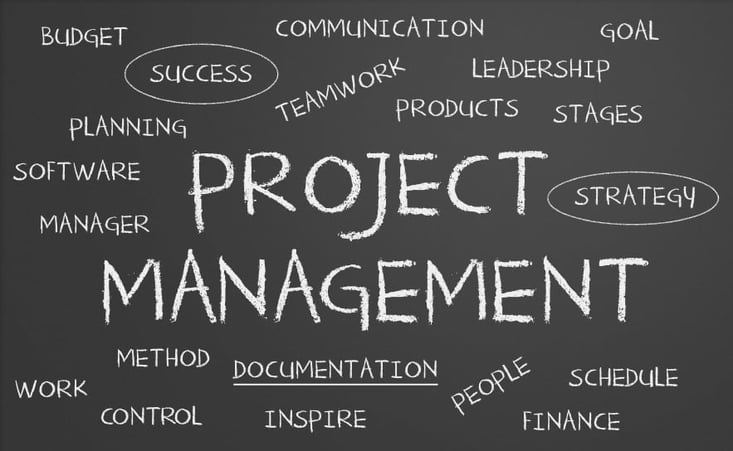 When you're managing your technology in house or reliant on a single resource for your technology, sometimes you need to bring in an external vendor to manage special projects. We often work with external vendors to ensure that we have the appropriate expertise for niche projects to be completed successfully. But what happens when you don't have a strategic resource to help you with that project management and the project goes south? When the vendor that you were relying on to help you manage the project puts their self interests first or doesn't live up to their side of the bargain, it can be difficult to hold them accountable. If you've recently worked with a technology vendor on a project and relied on their expertise exclusively to manage the project – you may reach a point where you're no longer confident in their abilities. Managed Services Providers or internal Project Managers can bring a certain level of expertise to the table in managing projects. But if you're already past that point and need help with technology project management that has gone south – don't worry, you can make it past this.
Bring in a skilled technology resource.
First and foremost, you absolutely must bring in someone that knows what they're doing. We like to refer to this as "damage control" and the sooner you get a skilled person in assess the situation, the better it will be. You've already wasted enough time and money on the initial project, paying a little bit extra to bring in a skilled professional will actually save you money from a legal standpoint so that you have documentation from a professional consultant as to what was done improperly if you want to have any sort of recourse for the situation or recoup any investments that were lost. A professional should assess what was completed within the project's scope.
Identify Paid Equipment & Services – and address missing pieces.
Once your new project manager comes in and makes a full assessment of the project, they need to take that assessment and address anything that went wrong or went missing. A lot of the time when IT projects go badly, vendors will fail to meet their end of the bargain or even take back equipment that was already paid for. Engaging an external vendor will help avoid any friction that arose during the project and help you get back what's yours so that you can continue with the project as quickly as possible. Handling this on your own may result in something overlooked or provoke conflict with the vendor. An additional resource can bring in their expertise and a little bit of mediation, which can be nice if you're sick of dealing with the vendor.
Finish the project.
The project manager that steps in to fix the situation and manage the vendor doesn't have to be the person that fixes it and manages the project going forward – you always want to be careful of being taken advantage of once more. Having an external resource to manage the situation and then bring in and assess new vendors and take over the project management going forward to ensure completion is the best course of action. While it may seem like a lot of additional hands – once you have one bad vendor experience, you're usually more than happy to hand over the reins to someone that is well versed in project management and can finish the project the way it was meant to be completed to begin with.
If you've reached a point in a project where you're starting to question the vendor or the investment – it's likely time to engage a project manager. Having a Managed Services Provider that offers strategy management typically means that they'll handle projects on your behalf for a fee or even included in your monthly retainer, depending on how you handle your payments with them. Do your diligence from the start and make sure that you have a technology partner to help you manage vendors, projects and ensure that they all fall into line with your long term growth strategy and technology goals.