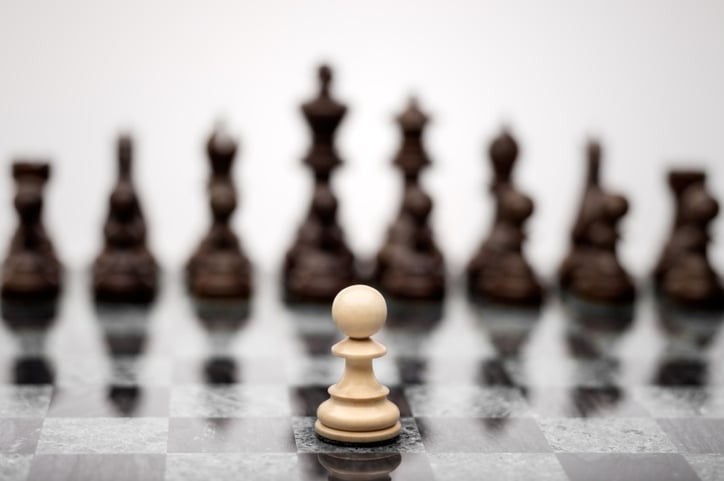 In a previous blog, we discussed IT budget, outlining the most important accommodations that you'll have to make in your budget next year. Perhaps the most important aspect of your IT planning for 2016 is your IT strategy. Your IT strategy is what is going to allow you to innovate and plan proactively for growth and implementing new technologies that can really take your business to the next level. From customer interactions to revenue growth and your sales process – you need to sit down and take a moment to outline how your technology is going to help you reach your goals. Here are 3 things to consider when you sit down to form your 2016 IT strategy:
The customer experience.
In 2016 more than ever before, the focus is moving to the customer. Your customer has so much power in the palm of their hands. The ability to google your company and competitors and check reviews and the power to use social media to bring down your reputation. If you want to stand out, you need to make sure that when interacting with your users, your services and your products – that they're having the best possible experience they can. This means that you may want to consider adding customer portals, access to their records and data and make payments and interactions as simple as possible. For your organization, this could be as simple as sending your sales and service staff out with tablets, switching to a mobile friendly software or adding a portal login to your website. The simpler it is for your customers to engage with your organization, the more they're going to love you. This should be one of your top concerns with technology strategy next year.
The employee experience.
Company culture matters. When employees deal with unresponsive or slow technology, they get frustrated. It inhibits their ability to do their job and makes it extremely difficult to deliver the amazing customer experience that you're looking for. Not to mention, frustrated employees are significantly less pleasant towards customers if they're having a rough time with their technology. Make sure you check into your company culture and how your technology may be putting a damper on it. Make notes to improve speed of your network, upgrade workstations or add tablets or mobilize your workforce. The more that you do to ensure your employees are better able to service your customer base, the more it's going to add to your bottom line – which brings us to our next topic…
Your sales process.
Consider how your sales force is interacting with your technology. Revenue growth is more than keeping employees and customers happy – it's about finding that competitive edge that gives you the upper hand and makes you more attractive to your prospects. Take some time to understand how your sales force can use technologies like CRMs, task management, project management or other software to be more productive. While it might seem to be closely aligned with employee experience – this part is more about the organization and less about happy employees. (Though, let's be real here, they're all feeding the same machine.)
An efficient, productive organization is a happy organization, right? In 2016 you're going to be challenged by savvier customers and prospects that need instant access to information and want a great experience when dealing with your employees. Make sure that your IT strategy is accommodating for this and that you explore what innovations you should be making to improve processes, morale and customer interactions within your organization. Having a strategy makes budget planning exponentially easier, and being on the cutting edge of that strategy will truly set you apart from the competition.