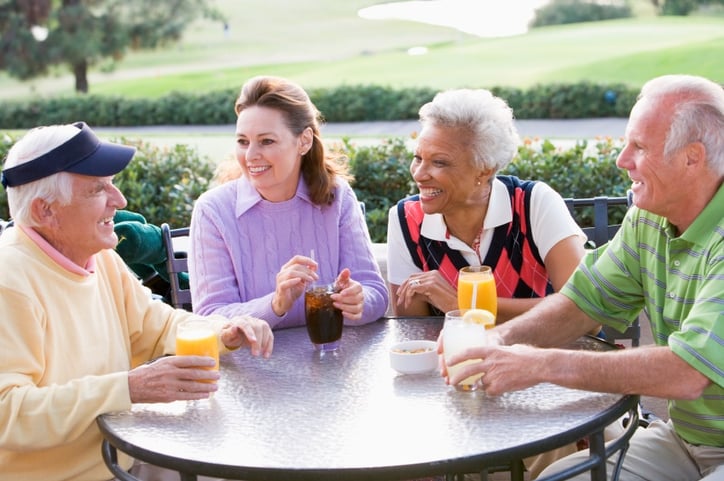 Your golf and country club members pay a premium to belong to a club that they believe can serve their needs. From a round of golf on a pristine course to a fantastic dining experience at your clubhouse, the expectations are high when it comes to keeping your members happy. Between running events, managing operations and staff and overseeing food and beverage, there's hardly time to dedicate to technology. But it turns out that technology is exactly what your members are looking for. Here are four ways that great technology keeps golf members happy:
Improved dining experience.
When members have a day planned, it's extremely important that they stick to their schedule. They want efficient service, delicious food and great atmosphere. In order to deliver on all these things – you need technology supporting you. Your POS systems, physical connections, and network and server infrastructure need to be quick so that your staff can be as efficient as possible.
Wireless access.
These days even retirees expect reliable internet connections at every turn. Connectivity for their tablets and smart phones provides convenience for your members. Many, many business deals are done on a golf course and having fast access to any data that they have in their e-mail at lunch or within the boundaries of your clubhouse is critical.
Improved administrative ability.
When your employees can work efficiently on the front lines as well as the back lines – it's a success. Having a reliable network infrastructure means that when your members are getting support from your administrative staff, they can respond quickly rather than waiting on applications and systems to load. Things like booking tee times and dealing with your accounting department are more simple with a reliable, stable network.
Innovation in the long term.
Right now your club is successful because you offer all the things that your customers need. But what about the future? What about innovative technologies that emerge? Who is making sure you're ahead of the curve? Making sure that you're pushing the limits of your industry's technology is important and it's what is going to give you the competitive advantage when your members are considering you over the golf club down the road.
Embracing these aspects of technology in addition to innovation and strategic planning is going to be really important to keeping your members happy. Make sure that they have the dining experience, access, administrative interaction and innovation that's required to not only keep them happy, but really impress upon them what your club embodies.