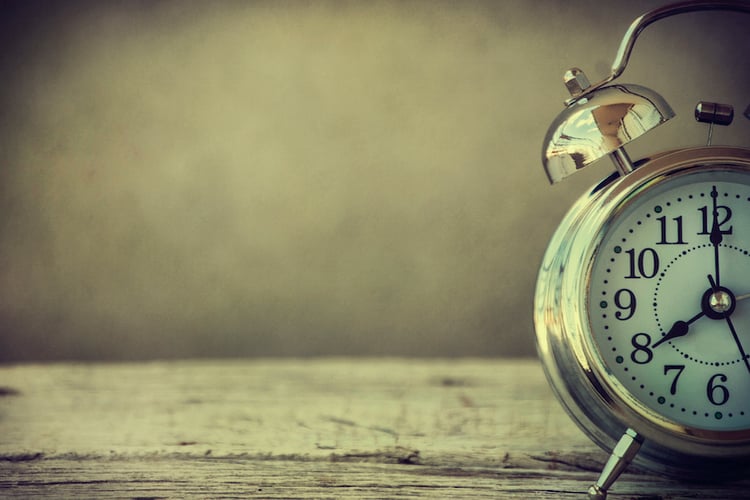 A lot of people think that, like the internet, the cloud is just a fad. Sorry to burst your bubble, but this so-called fad is gaining some serious momentum. According to a recent Siliconangle.com article, throughout the next five years, a 44% annual growth in workloads for the public cloud is expected. With Millennials demanding that small businesses revolutionize their processes and workflows, more and more companies are jumping into the cloud to help streamline workflows and bring mobility to their workforce. But it's not for nothing, because the same article reports that 80% of cloud adopters saw improvements within 6 months of moving to the cloud. If you're questioning the way things are moving or just aren't on board with the cloud, here are a few reasons that we're saying that the cloud and mobile are inevitable.
Our devices are becoming more and more portable.
From the desktop to the laptop to the tablet and eventually the smartphone – our workstations are getting smaller and smaller, which means that our workforce (whether we like it or not) is going to be increasingly mobile. When working from these devices we need to be able to support users to avoid frustration and service customers properly.
If you don't, your competition will.
Customers are requiring information at the moment they need it and in order to stay competitive your staff needs instant access to your company resources. A salesperson needs to turn a proposal around without having to go back to the office, and a consultant needs analytics, data and statistical information to help customers make the best decisions. Having data at the ready isn't just a convenience; it's going to be expected. Early adopters will emerge and advance, which will trigger the rest of the market to adopt. If you're behind the curve, you risk losing clients and prospects to your competition.
It's the most cost effective option available.
According to NSK, Inc, 82% of companies reported that they saved money by moving to the cloud. And that's not just from a direct cost perspective, even though it can make your IT costs for storage much more affordable by breaking them down into a predictable monthly subscription per user. Companies are saving time and making their organizations more efficient with the cloud, which is saving their organization even more money. Avoiding the extraordinary capital expense that is required (and often put off, resulting in loss of productivity) when a company needs to refresh their servers.
It might be required soon.
For those industries that are heavily regulated by the government, the cloud could soon be a requirement. For the medical industry, government policy dictated the move to EMR and in the 5 years since, 90% of medical practices are using it. It's very likely that this could expand to the legal and financial industry soon and many others to follow.
32% of Americans believe cloud computing is a thing of the future – but we say that you need to adopt the cloud now to give you a leg up over the competition, become a more user-friendly workspace, and reduce your costs. The time has come to how a cloud move could impact your organization for the better.