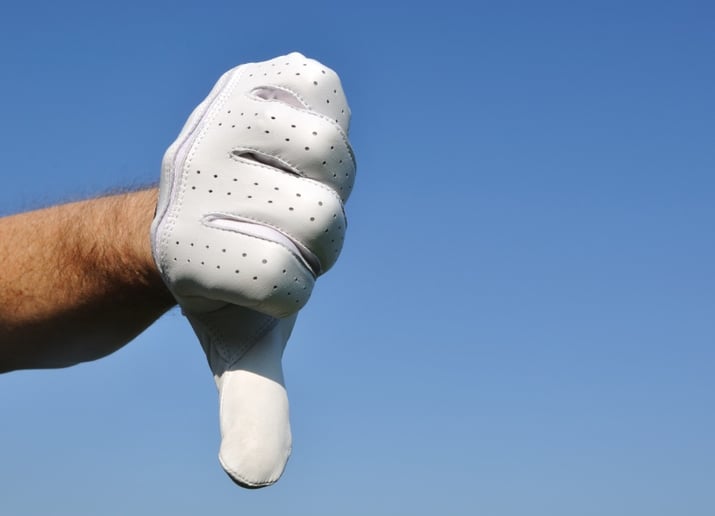 Your members come to your golf or country club to have a good time. Whether they're sampling delicious 5-star cuisine in your dining room or shooting a round of golf on your beautifully renovated greens, their experience needs to be amazing. You and your staff work hard to make sure that this is the case – but are there places where your technology could be compromising their experience? Here are a few signs that your technology is making your golf club members miserable:
Guests can't connect to your wireless network in the dining room.
Business gets conducted over rounds of golf – and often those deals are closed in your dining room. Whether your members are looking for a wireless network to connect their personal devices to or a business is hosting a networking event – you need to make sure your wireless network is fast and reliable. A simple interface for getting your members connected and a speed connection are imperative. In today's society wireless access isn't a luxury, it's a basic need. Make sure that your wireless can support your members at the speeds they need to make their experience as convenient as possible.
They can't book tee times or pay dues online.
You need to make every interaction with your members as simple as possible. That means that things like dining reservations, tee times and member payments should be simple to execute on your website. In an age of technology, even retirees and baby boomers are coming to expect these modern conveniences from their golf and country clubs. The appropriate technology company or consultant can ensure that your business application allows for these types of payments and bookings.
They spend too much time waiting.
Golf members become miserable when they spend too much time waiting. Waiting for what? Waiting to be seated in the dining room, waiting on the bartender or server to process their payment, waiting on the Golf Pro to check them in for golf. Every moment your members spend waiting is another moment they can reconsider whether or not they're having a good time or even reconsider renewing their membership. Investing in technology that speeds up every interaction your members have is important.
They can't get in touch with the right people.
Your members should have easy access to the Head Pro to discuss golf lessons or be able to call the General Manager to report an issue they're having. This means that you have to have a reliable communications system in place. Your VoIP provider and e-mail should be seamless and accessible from anywhere. A technology provider can set you up with the right communications systems to ensure that your members don't run into road blocks when trying to get in touch with your administrative staff.
Your members are what keep your golf or country club up and running and you need to make sure that your technology is serving them. If any aspect of your technology is making your members unhappy, you need to make a change. From upgrading servers to implementing booking software, you need to overcome some of the top technology challenges that golf clubs face on an everyday basis in order to make your members happier.