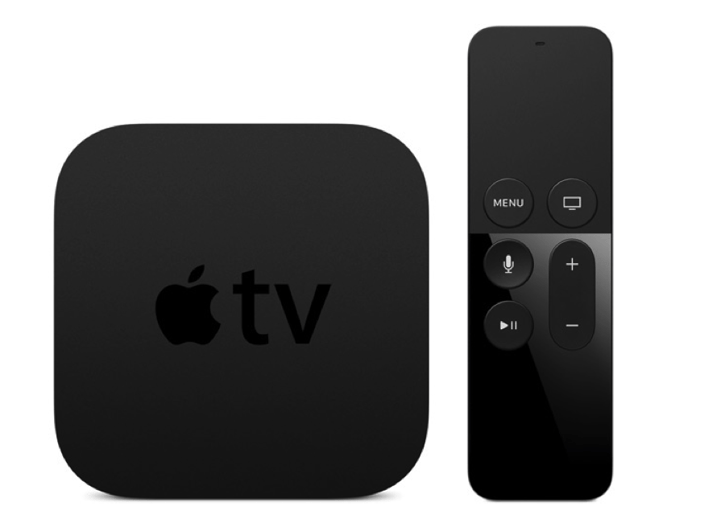 As much as Microsoft currently dominates the business world, we can't deny that the consumer in us is rooting for Apple to become more business friendly. Their latest event introduced the iPad Pro – a more user-friendly version of Microsoft's Surface Pro – integrated with Apple devices
There's no doubt that we see the use for the iPad Pro in industries like Medical, but something that really had us captivated at the event was the Apple TV and tvOS. We want to know: can the new Apple TV change how we do business in the conference room?
During the announcement, Apple discussed the future of TV being in Apps. It's all going to be up to the developers. If major business data organizations start developing on tvOS, it's going to be a serious game changer for businesses.
Let's explore the possibilities…
Simpler access in the conference room.
Can you imagine all your cloud and web applications accessible directly from your Apple TV rather than having to have a computer connected to your TV that you use to access the internet and then get into your cloud application and review your data with your audience? It's great from an efficiency perspective, but it's even better from a cost and access perspective. Image being in a meeting and just quickly swiping over to your app to review the dashboards rather than having to put it into a powerpoint presentation or pull the application itself? It would make you look like a star to your clients
Better connectivity.
One of the biggest issues with conference rooms is the lack of continuity. In what seems like an eternal debate between PC and Mac, you're always worried about having the right connectivity. Will AirPlay work properly? Will I need an HDMI or Lightning cable to get connected to their conference room television? You never really know. But with Apple TV, applications like Box, Dropbox or Google Drive could be available with a swipe of the remote and quick login. No need to filter through e-mails for presentations that you e-mailed to yourself or worry about how you'll connect to a business' internal network
It becomes about the apps.
In this way, it truly doesn't matter whether you're Apple or PC, because (like they imagine) it's all about the apps. Apple TV and tvOS (with the help of some awesome developers), would theoretically become all about the application. We spend a lot of time talking to clients about how to make it so that they don't have to think about their technology – and with the right attention and adoption from business applications, this can truly help businesses do that.
Think about it: Salesforce, cloud storage applications, EverNote, project management tools, presentation programs, and proprietary app-based line of business applications. We're drooling at the possibilities. There's so much opportunity with the new tools that Apple just introduced for businesses, it's no doubt that's the direction they're headed, but at what pace? A cloud organization will be better suited to take advantage of it, but truly – the sky is the limit. We're looking forward to what's in store for businesses with the new Apple TV and tvOS.
Image Source: Apple.com