Business Continuity
A note from Entech's Jeremy Stakely: Looking ahead to 2023
---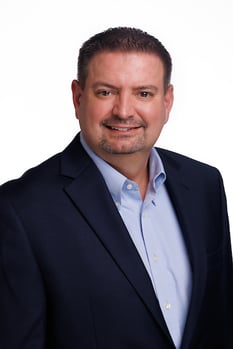 As the Chief Strategy Officer at Entech, my role is to be forward-thinking. I am responsible for analyzing market trends and identifying new opportunities for growth.
I can't think of a year in the past with more leading uncertainty than 2023.
In last month's newsletter our Buddy Martin, took a look back at 2022. He touched on natural disasters such as hurricane Ian, supply chain challenges, and the Russian invasion of Ukraine.
It's difficult to predict exactly what the future holds for our business community in 2023, as it will depend on a variety of factors, including rumors of an economic recession, technology trends, and the supply chain.
Some trends that may continue to shape the business landscape in the coming years include the ongoing shift to a digital workforce, the increasing importance of data and technology in decision-making, (AI), and the growing trend of remote work and flexible work arrangements.
To adapt to these challenges, businesses will need to be flexible and innovative, and make use of new technologies and business models.
Trends and technology

likely to shape 2023 business innovation

:
Some general trends and technologies that I believe are likely to shape business innovation in 2023 are:
1. Cloud computing continues to be an essential technology for businesses, providing the scalability and flexibility needed to support innovation and growth.
We learned firsthand with hurricane Ian the importance of cloud computing, especially when a disaster strikes. Our valued partners that had adopted cloud data protection and remote disaster recovery services were the first to recover their IT infrastructure virtually after the storm and some never suffered downtime thanks in large part to their proactive decisions to move workloads to the cloud.
2. Artificial intelligence (AI) and machine learning (ML) will continue to be important areas of innovation, with businesses looking for ways to use these technologies to gain insights and competitive advantages from data, automate processes, and improve customer experiences. It will be interesting to see how AI influences our culture in 2023. Services such as CHATGPT are already disrupting the technology landscape.
3. Supply chain challenges will continue into 2023, causing experts to site ongoing inflation and subdued economic growth. Many industries are still plagued by supply chain issues that emerged during the global shutdowns caused by Covid-19 and have only worsened due to the Ukraine war. Our business community needs to improve its resilience in any way that it can. This means reducing exposure to volatile market pricing of commodities, as well as building protective measures into supply chains to deal with shortages and rising logistical costs.
It is important that businesses review their entire supply chains and identify any exposure to supply and inflation risks. They can explore ways to mitigate that risk, such as alternative suppliers and becoming more self-reliant. It is time to be patient but get smarter about alternative supply chain solutions. This could mean using different technology infrastructure manufacturers than we are accustomed to. Flexibility and patience will be key in 2023.
4. Sustainability is top of mind for many businesses and people. Investors and consumers lean toward businesses with a positive environmental impact. Businesses need to have a plan with goals to reduce environmental impacts and be prepared to communicate those plans.
5. Recruiting and employee retention are expected to be a continued challenge for businesses in 2023. In 2022, we saw the effects of the great resignation and practices such as quiet quitting.
Business leaders will need to innovate in their recruiting and employee experiences. Unlimited paid time off, increased benefit offerings, and flexible hybrid work scenarios are just a few perks employees are seeking. A focus on company culture is a top priority for businesses in 2023.
From our Entech family to your business and families, we wish you a prosperous 2023!
Jeremy Stakely
Chief Strategy Officer