Leadership
A note from Entech's Buddy Martin: Mama Said There'd Be Days Like This
---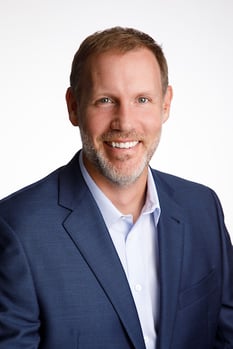 As a graduate with a degree in American History, one might think I'm obsessed with the past. I'm not really. I enjoy studying it, sure, but more importantly, I like to peek backward to find lessons we can apply to our future.
Let's be honest, 2022 was a tuff year. The world seemed ready to spring out of a two-year COVID funk, but the hits just kept coming. Russia invades Ukraine sending gas prices soaring. COVID deaths exceed 300 million worldwide. Inflation climbs to a 40-year high. Our employees are quiet quitting. The climate crisis has reached a point of no return. The supply chain still isn't supplying. The Queen dies!
And then after all of that, it finally happened, Southwest Florida was hit by the "perfect storm" in Hurricane Ian.
I'm not making lite of these issues and fully understand that many people have been tragically and severely impacted by these events. But when I look at them in totality, I am reminded of something I heard one time.
"Futurists, aren't clairvoyant, they simply have created a plan for every possible outcome.


So, I ask myself, "did I plan accordingly for 2022? Did Entech?"
At Entech, we call this,

Business Agility

.
Business Agility is the ability of an organization to plan for various outcomes, adapt quickly to change, and survive disruptions. It's allowing your business the flexibility to not just be ok, but to grow when the future is uncertain. With things like the demand for remote work, natural disasters, pandemics, and the rising cost of goods, being agile in your business is more important than ever.
At Entech, we help businesses grow by guiding them into making smart technology decisions, so they stay running in any situation. We do this by creating a strategy that combines leveraging cloud infrastructure, work from home mobility, centralized collaboration and communication, and disaster recovery services all while putting your data security at the center.
If you plan accordingly your business can overcome any obstacle thrown at it … how did this year affect your planning for the future? What lessons did 2022 teach you? How will the next hurricane/economic crisis/royal-family funeral affect your business? Will it be agile enough to overcome?
Thank you for your continued trust and support in Entech,
Buddy Martin
President