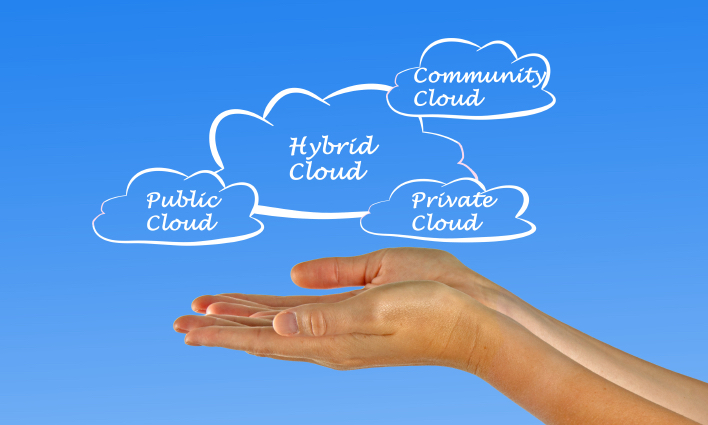 The cloud is still something that small to medium size business owners are grappling to fully understand. It's hard to define exactly how the cloud can help your business when there are so many different variations of cloud solutions available. Understanding exactly what the cloud looks like for any business isn't easy, because, quite honestly, the cloud looks completely different for every business. As executives try to dissect the different services available and choose options that work for their needs, it's important to understand – you don't have to go all in.
Here are a few Hybrid Cloud scenarios that might work better for you:
Browser-based Applications.
There are literally hundreds of web-based software applications that are helping small business be more productive and automate processes. While a cloud provider can easily host your application and data, you may also want to look into what browser based applications might suit your needs. Salesforce.com is a great example of how you can manage your customer and client relationships with a web-based application. Wrike is another browser based cloud application that allows teams to collaborate. This might be preferable to hosting an application that you've already purchased with a cloud provider because you still have the flexibility of accessing you information and the security that comes with the cloud, but you gain access to new features and updates live without having to purchase the latest version of the application.
Stand Alone Cloud Services
We recently reviewed some third party cloud services that can be a great first step for small businesses. Services like Office 365 and Google Apps allow businesses to break down licensing costs into a predictable monthly cost, yet still have full-featured access to the programs that they're used to having on their desktop and other devices as well. You can combine e-mail and applications with a hosted cloud server or keep your internal server, if you're not quite ready to make the switch.
Onsite Server with Hosted Applications
If you have a powerful application that isn't browser based, but want to be able to access it from anywhere, finding a provider to host your application could be your first step. You can still retain your onsite server and get the flexibility that comes with cloud access for your employees and your applications. This solution embraces onsite hardware while providing the access that remote employees need.
The cloud is a little confusing, mainly because the configurations can look so different based on how your business runs. You definitely need someone to help you navigate it. Hire a cloud consultant or an MSP that can dissect your business processes and determine if a hybrid cloud model is right for you. Like anything, do a little research and get help when you're ready to take the next step.