We have decades of combined experience providing IT services to companies throughout Florida. During this time, we've learned that better technology typically equates to greater productivity.
But how do you achieve and maintain day-to-day productivity through IT services? And what makes you more productive than any other business?
In our opinion, this has a lot to do with the specific IT services your company receives and how your team uses available technology.
But there's a lot to IT, and it can be difficult figuring out where to start first. So to give you a hand, here's a simple 3-step guide to steer you in the right direction.
In this guide, we'll cover:
Can you keep your technology healthy?
If you want to use technology as a productivity tool, then it actually needs to work.
But for this to happen, you need safeguards in place and solid preventative practices.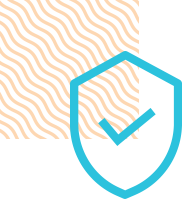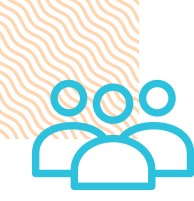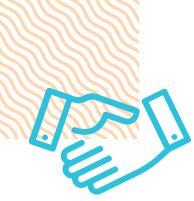 You need a dedicated partner. In other words, you need a team that will stick by your side to make sure your infrastructure as a whole remains in prime condition. Typically, this involves working with a managed IT services provider (MSP).
An MSP provides ongoing security support and solutions, covering everything from automatic patches to routine network monitoring. You can learn more about an MSP here.

Related: 2 super common PC issues and their super easy fixes

Do you know how to use your technology?
Maybe you already have healthy technology — but do you know how to use it efficiently?
If not, then you need to learn.
Healthy technology will do nothing for your productivity if you don't know how to use it correctly. Here are a few good places to start: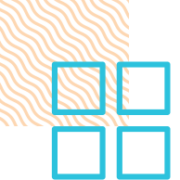 Office 365 — If you're like most companies, then you rely on Office 365 for all your document-writing, presentation-creating, spreadsheet-building, note-taking endeavors. The more tips and tricks you unlock within this tool, the better off you'll be. At this point, a simple table can become an office-wide efficiency tracker, and a blank document can become an easy-to-use, time-saving template.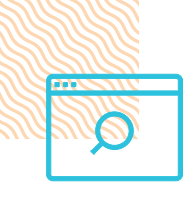 Internet browser — The internet is a powerful tool that we all rely on throughout the day. The more in-tune you are with your browser (and the internet in general), the more likely it is that you can save time and remain safer in the process. This piece might not seem like a big deal, but it can go a long way in terms of day-to-day efficiency.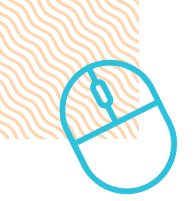 Tools & gadgets — From your inbox to your mouse, it's important that you understand how to use the tools and gadgets you're given to perform your job duties. If XYZ supposedly gives you the ability to complete your duties in ABC time, but you don't know how to use XYZ — then clearly, there's going to be a problem. Is XYZ not enough, or is ABC unrealistic? Either way, you won't know the complete picture unless you actually know what XYZ is capable of.

Want to keep learning? Check out the following articles:


Are you able to evolve your technology?
Just because you have adequate technology now and just because you know how to use it doesn't mean you're good to go from here on out.
In fact, far from it.
If you want to achieve productivity and then, subsequently, maintain it, you need to evolve your technology — whether this means adjusting a certain facet of it or tearing everything out and starting from scratch.
This step isn't as simple as learning how to use Microsoft Word or understanding how to protect your mobile devices. And that is primarily because it involves constant upkeep and continuous maintenance.
However, the smartest way to go about IT evolution is to partner with a pro rather than just rushing into a big change blindly. An IT consultant can provide you with strategic IT services and guidance on industry trends and technology best practices. They can even build you an in-depth IT roadmap and outline the custom path that successfully gets you from current needs to future goals.
In fact, it's more important than ever to carefully consider partnering with an IT services pro. This is because SMBs are starting to realize the impact technology can have on their business. As a result, nearly half of SMBs plan to increase technology-related spending.
"Our survey shows that a majority of small businesses see a light at the end of the tunnel and are willing to invest in technology solutions to increase productivity and capitalize on new technology trends," said John Wandishin, Vice President of Marketing for Brother.
The process doesn't stop here.
Productivity and technology are a match made in heaven — but these 3 simple steps aren't the end of the road. Like good communication, it takes time, effort and practice to get right. To keep learning, visit our learning center or shoot us a message with any questions. We'd love to have a conversation.
Who is Entech?
Entech is a managed IT services provider in Florida. They provide IT services to companies in Southwest Florida and Tampa Bay. These IT services include everything from network security and cloud computing to disaster recovery and Office 365 and beyond.