The lifeblood of your business is communication. Your employees create opportunities for your organization by communication via phone, text and e-mail. Each of these media formats has advantages and disadvantages depending on your choices. Nimble and quick communication means that sales and marketing can function seamlessly. It means that sales and technical engineering can go to customer workplaces and work without being in the same room. Customer demos run without a hiccup. Difficulties are resolved in the field without a hitch. Here is a checklist for you to consider when upgrading or fixing a broken communication system in your company.
Traditional text communication
This format is specified in this way because it has unique characteristics of this medium. First and foremost it must be secure. Viruses, hacking, whistleblowers and industrial espionage are all factors companies must consider. Basic desktop security requires that virus protection integrate completely with your written platform.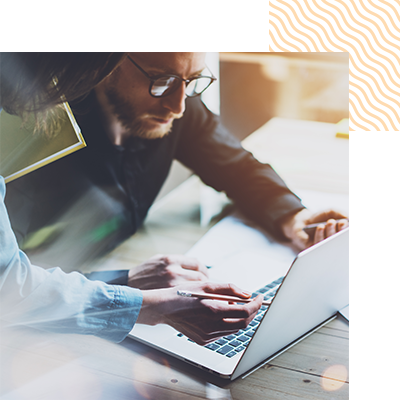 Needless to say, that familiar formats like OpenOffice, MS Office Suite, Adobe and Word Perfect are all quality platforms you can use for this particular form of integration. Security also means you can control where your documents can end up. MS Office integrated with Azure Information Protection can employ document tracking. You can stop employees from sending, sharing or moving documents consider protected. This can stop spies and disgruntled employees from causing trouble.
Secondly, the platform must be popular. Being able to send a document written at your company to another company for inspection is a core requirement of any document platform. This puts MS Office Suite and OpenOffice at the top of the list.
Thirdly the tool must be user-friendly, widely accepted and familiar. This again puts MS Office and OpenOffice as top choices in this arena.
Voice and data communication
Voice is not a minor consideration. Surely your sales team has made many demands in this arena. Sales teams often want the most updated and flexible phone and instant messaging system. The quality of phones in 2018 is usually not in doubt. Network reliability across all of the top 3 providers is usually within 3 percent.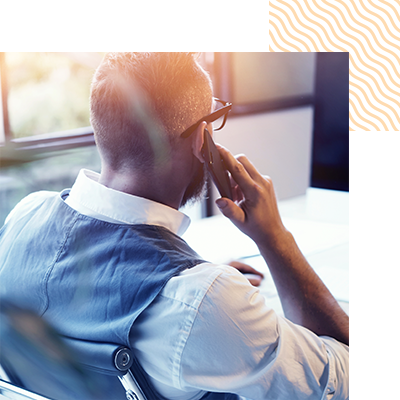 Verizon's bragging point has always been the most service in the most places. In 2018, that coverage is roughly the same across the United States, Canada and Mexico across the other providers like AT&T and Sprint. So this means that cost moves to the top of the list as a differentiating factor. This comes down to your specific geographic area. You have to consider the following factors when choosing a voice communications provider. These factors are coverage, network reliability, handset options and voice over internet protocol considerations (VOIP).
Coverage
Coverage is a no-brainer. Although it varies by geographic area, it is mostly a non-factor if your company is Verizon and AT&T Mobility. Sprint and T-mobile come in closest in the third spot and carriers like Cellular One and US Cellular are to be avoided. Please note that your cellular provider and your landline provider don't have the be the same. Often there are packages being sold that include both, always look for the best deal regardless of these ideas.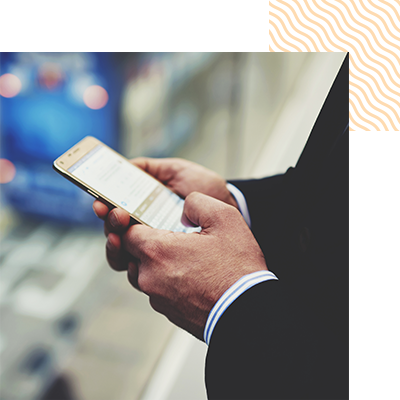 Network reliability
Network reliability is the source of dropped calls. Verizon has the most 4G coverage of any network followed closely by T-mobile and AT&T. 4G means the fourth generation of mobile data technology and will soon be replaced by 5G technology. For most networks, when 4G or 5G isn't available, your phone will drop by to slower 3G or 2G communications. This can result in slow internet, text or multimedia messaging speeds from your phone, tablet or laptop. A 2017 study by JDPower found that Verizon Wireless and US Cellular had the best network reliability with less dropped calls and data errors. Sprint came in third, but since US Cellular isn't a nationwide carrier, Sprint is the only realistic second option. AT&T came in last of the big 3 carriers.
Handset options
Handset options vary by company and today most carriers will service most handsets regardless of their previous service use. This is one factor that depends on you as a business owner.
You need to pick handsets that provide the best functionality for your company.
Choosing a smartphone handset provides seamless e-mail and text integration with the desktop so you can access on your desktop, phone, and the ability to e-mail office documents and modify them on the fly.
Voice over internet protocol (VoIP)
Voice over Internet Protocol is replacing traditional landlines all over the United States. Getting your company up to speed on this tool requires no special effort other than changing your handsets and moving away from the plain old telephone system.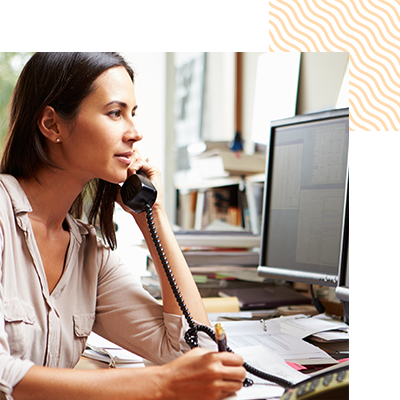 All of the major providers can handle this change but will require the purchase of a special routing system and the costs of the upgrade will be higher than traditional phones. VoIP can also provide cellphone type coverage in your building, and video and data can be integrated with each handset. So you can video call anywhere in the world from your handset so again, handset selection is critically important.
Instant messaging communication
Text messaging simply needs to be fast and allow for video and images to be sent. This is where network reliability comes into play. Each phone provider offers a platform for instant messaging and while apps vary, they all come down to the same thing: network speed, coverage and reliability. You need to find the application available to you that provides the best bang for your buck. This area is unique to your needs. Some businesses don't need video or images sent at all. Others need to send large blocks of text regularly for quotes. Each company must consider its own needs in this area.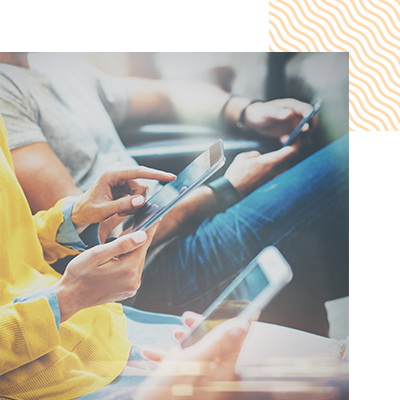 E-mail communication
E-mail communication is probably the area most taken for granted in a company but the most important.
If the e-mail server for a small company goes down, that company can come to a halt within hours.
Tools like Exchange, Lotus Domino, OpenExchange, Ubuntu and Zimbra come to mind. Microsoft Exchange is a good product and is very popular worldwide. Why is MS Exchange so popular? Well, it integrates seamlessly with your desktop documents, your calendar, your tasks and almost every other part of your productivity if you have MS Office.
In summary, you need to make the right choices for your company communication. Effortless communication means maintaining and growing sales. It means leveraging your expertise and making your mark in the business world. In short, it's everything.