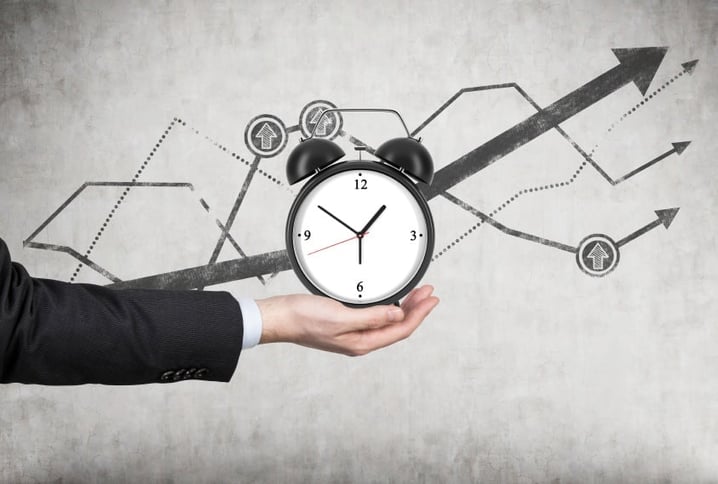 Companies with efficient, productive staff always struggle to make decisions to change existing processes and structure. After all, if it isn't broken – why fix it? But if you knew that a change you made now could increase employee happiness and productivity, would you reconsider it? Even for productive organizations not struggling with server capacity issues and mobility, switching to Office 365 can bring improved productivity for employees, increased performance from their local server and significant cost savings. Not sure whether or not it's time to pull the plug on hosting your own e-mail? Here are a few signs that it's time to switch to Office 365 for e-mail hosting:
Your local server is unreliable at best
You know that your local email server is aging, but somehow you thought it would last longer than this. If constant outages, slowness and capacity issues are plaguing your organization as a result of your unreliable server – it's time to reduce the workload. Hosting your e-mail in the cloud can significantly decrease the amount stored on your local server and have it running more efficiently. It can even increase the life of your server and save you a large capital expenditure if you time your migration properly.
It's time to upgrade your Microsoft Office licensing.
At $400 a pop, licensing for Microsoft Office can be a huge capital expense for a medium-sized business. At only 50 users, that's a $20,000 expense. Not to mention the cost for exchange servers and licensing. It's enough to make any business owner balk. But with Office 365 Microsoft has changed their pricing structure to a small fee per user per month. With the free updates and upgrades, that makes the cost significantly easier to swallow.
You need more features and applications
As of right now, if you're hosting your e-mail locally – that's really all you get. You have to pay for licensing and storage if you want archiving and if you want encryption it's going to be more expensive if you're hosting locally as well. These are all stacking fees on top of your licensing and server costs. Not to mention, an added perk of Office 365 is that it has Skype for Business included at no additional charge. If you wanted Skype for Business in addition to your local hosting – this would be another fee on top of what you're already paying for licensing and hosting costs.Office 365 is our standard for client recommendations when it comes to e-mail hosting. It's not only a much more cost effective option, but also can save you significant investments that you might otherwise have to make to upgrade your bogged down server. Add onto that the free upgrades, licensing, archiving and encryption – and it's practically a no-brainer for most businesses.

If you've been considering Office 365, but aren't quite sure where to get started, it's time to consult an experienced professional that can help you initiate the process.