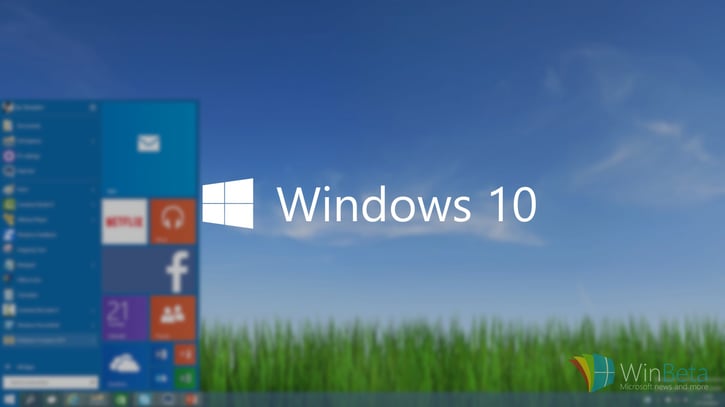 With Windows XP unsupported and users eager to get off of Windows 7, the much anticipated Windows 10 should be great for businesses. While we already explored a little bit about the exciting Surface Hub for Office Collaboration, we want to break down some of the features that Microsoft is launching with Windows 10 and how they can help businesses become more efficient.
Here are the top features that we think you'll be interested in:
The return of the start menu.


One of the biggest obstacles for Windows 8 was the navigation. Removing the start menu was a huge change for the user interface in Windows 8 and one that many didn't like. For Windows 10, Microsoft is bringing back the start menu with advanced features. A sleek integration of the tiled interface and the old start menu – we're hoping that it's the best of both worlds (we'll let you know, as we're testing Windows 10 as we write this).

Security advancements and simple deployment.


While it may not be an outwardly noticeable change, there have been many security enhancements in Windows 10. Not only is there simpler management and deployment for IT, but there is (what Microsoft refers to as) "improved resistance to data breach, theft and phishing". Microsoft has added a layer of protection using containers and data separation, which means that the security is now at the app and file level. This makes transitioning information between devices more secure, which is key when you have remote and mobile employees.

Continuum.


No, it's not a really awesome movie series. Continuum is a feature that changes the user interface based on whether or not the device is attached to a keyboard. This is meant to make transition from desktop to tablet (most easily seen with the Surface Pro) much easier. A single account across all devices (just like Apple's iCloud) is one of Microsoft's biggest selling points here. A remote or mobile employee could theoretically leave their desk with their tablet, do a presentation outside the office, and access all the same information from their smartphone. This is a fantastic argument for Windows 10 for those seeking mobility and integration – whose market has been dominated by Apple.

Snap-In Multitasking
Aero Snap is another great feature for the multi-tasker with a large screen. The feature allows you to drag windows to certain areas of your desktop and snap them in place, mimicking a multiple-monitor environment. This was present in Windows 7, but Windows 10 allows users to break down their screens into quadrants.
Virtual Desktops. (Task View)


The typical small business user wears multiple hats. Some of those might be accounts payable, some of them might be design work, others might be doing the ordering on behalf of the company. Virtual Desktops allow users to create as many desktops as you like, which means that if you're big into multitasking, you don't need to lose all those windows behind the 12 other windows you have open at the same time. You can simply switch to Task View and have those tasks available to you immediately.

A new browser: Spartan
Microsoft launched Spartan with Windows 10. Spartan brings a Siri and Google Now competitor Cortana. While the linked article contains some insight on how Cortana can help businesses, we're not really sure how well talking to your computer will work in loud offices. Additionally, Spartan brings some tab organization tools and webpage annotation – which allows teams to collaborate and take notes with a stylus on web pages. Interesting, and definitely useful for developers, at a minimum. Though Microsoft did mention that they'll be shipping both IE and Spartan with their new OS, which indicates they're not ready to abandon IE quite yet.
Microsoft has never been the most innovative company on the planet, but we all know that they dominate the business space. Making some consumer features that have been available on other operating systems and platforms available to businesses is a game changer for mobility and productivity. We're currently testing the capabilities of Windows 10 and will be sure to keep you posted on how it could work for your business.